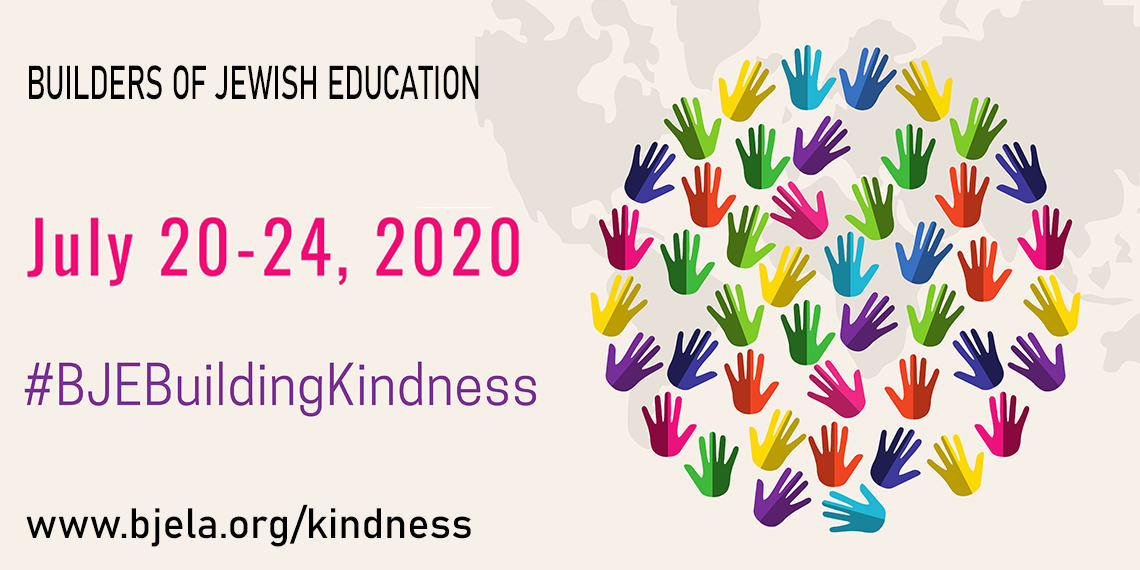 #BJEBuildingKindness
Join Builders of Jewish Education (BJE) in the #BJEBuildingKindness Challenge!  
What: a social media event where kids and teens can showcase acts of kindness and ways they are bettering the world!  
When: July 20-24, 2020!   
How: Please check back here, or 

 or 

Please contact Millie Wexler for further details!  Hope your family will join us!
To become a Partner Organization and help us spread acts of (chesed) loving-kindness far and wide to your students and members.  Please contact Millie Wexler with any questions and send your logo to her at [email protected].  BJE Building Kindness Challenge 2020/5780 Partner logos will be included on our website page.