Photo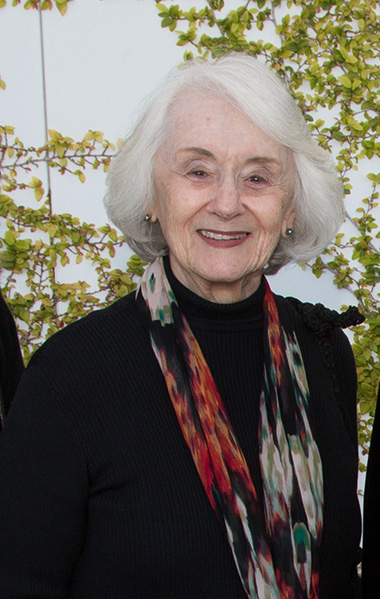 Bio
Jo was born in New York, lived in Boyle Heights and the Fairfax areas during her school years and has been settled in Woodland Hills since 1972. She was married to Dr. Karl L. Seligman until his passing in 2013.  She has three grown daughters and sons-in-law and is the proud grandma of three grown grandsons and a granddaughter and recently became a great grandmother..
Jo's educational achievements include a Bachelor of Arts with a major in Linguistics and specialization in Business Administration from UCLA, and a Certificate in Attorney Assistant Training Program Litigation through The UCLA Extension, School of Law. She has had a career of volunteer service to the Jewish community, since 1959.  She was Chair of the Jewish Education Committee of the Jewish Federation Valley Alliance, Chair of the Student Awards Committee in conjunction with the BJE, and member of the Planning and Allocations Committee.  Always affiliated with a synagogue in her community, Jo has belonged to Valley Beth Shalom in Encino since the early 1970s.
Jo has been a member of BJE Board and Advisory Board and a member of various committees over the years. She initiated and served as editor of BJE's in-house newsletter for its duration.
Dancing, tennis, and travel used to be Jo's passions, but more recently her interests have evolved to the field of genealogy and as a "wanna-be" comedy writer.  She has served as a volunteer at Cedars-Sinai Medical Center for 10 years, both in the ER and Labor and Delivery.  She has also used her linguistic skills to serve as an accredited hospital volunteer interpreter/translator of several languages including Hungarian, Hebrew and Spanish, with a little Yiddish thrown in.  Currently Jo serves as a volunteer translator for JewishGen Viewmate.  A new hobby of Jo's for the past few years has been as a soccer fan, as one of her grandsons is now a professional soccer player.