Photo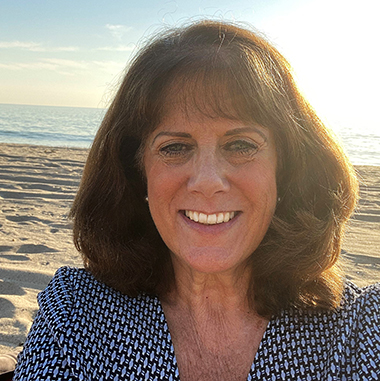 Bio
Bonnie and her husband Allan, residents of Encino, have three children who are all graduates of Jewish Day Schools in Los Angeles (VBS Day School and Milken Community Schools). 
Bonnie has been involved with BJE for over two decades and serves on the Education and Engagement Committee and the Visibility Committee.  She is a strong advocate for day school education and teen programs as her two eldest children were participants in the life-changing experience of March of the LIving.
In addition to the BJE, Bonnie is on the board of VBS Sisterhood where she currently serves as Communications Chair and also volunteers with Chai Lifeline and the California Democratic Party.  
Bonnie is a USC graduate with a degree in Business Administration. She has worked as a sales and marketing professional and has also played classical piano all of her life.  Bonnie loves traveling, Dodger baseball, movies and being with family.