Photo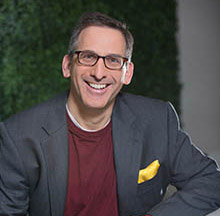 Bio
Donald Snyder, CPA, has more than 35 years of experience in public accounting and chairs the Quality Control Department. He provides audit, accounting and consulting service to clients in numerous industries, including restaurant, food and beverage, manufacturing, wholesale/distribution, nonprofit and technology. 
Donald also leads the Firm's Food and Beverage Practice. He is a well-known business consultant in the food distribution, food processing and manufacturing industries. A popular industry speaker, Donald hosts a number of food and beverage networking groups and also writes for the Firm's CPA Food Bites blog and is a co-author on the Firm's annual Food and Beverage Whitepapers.
Donald is involved in assisting clients with designing and assessing their internal accounting controls and has been a frequent lecturer in this area. He has also written several articles on the subject of fraud prevention and detection in the work place.
Donald holds a Bachelor of Science degree in Administration with emphasis in Accounting from the University of Colorado. He is a member of the California Society of Certified Public Accountants and the American Institute of CPAs. Donald is an active member of the Provisors Networking Group and hosts the Westwood Chapter. Currently, he serves on the Board of Directors for the Children's Nature Institute and his synagogue. Additionally, Donald is head of the Finance Committee at Pressman Academy.  
Donald is a competitive master swimmer and lives in Westwood with his wife and his twin children.