Photo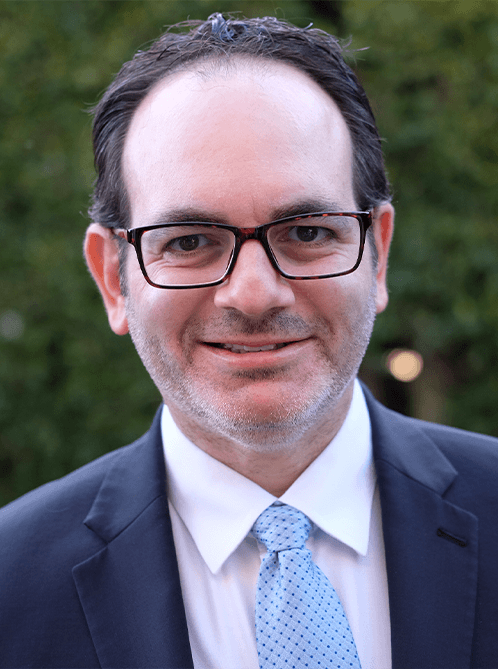 Bio
Dr. Jason Kboudi grew up in San Antonio, Texas and attended Jewish Day School there.  After eventually moving back to San Antonio in the early 2000's he immediately got involved in numerous Jewish communal agencies, including the Jewish Federation of San Antonio and the Jewish Community Center.  For 12 of his 17 years there, he was a member of the Federation Board of Directors, including serving on the Executive Board for one term as Treasurer and two terms as Secretary.  In 2014, Jason and his wife Simone served as founding members of a new Jewish Day School, the Torah Academy of San Antonio (TASA). Jason held a seat on the Board of Directors at TASA for almost 6 years and was the Chair of Fundraising for the school for his entire tenure.  They moved to Los Angeles in 2019, and part of the reason for the move was to have more options for Jewish education for their children.
Professionally, Jason received his B.A. from the University of Texas at Austin and his D.D.S. from the University of Texas Health Science Center at San Antonio, where he also did his residency program.  He has been a practicing General Dentist for almost 25 years.  He ran one of the largest individual dental practices in San Antonio from 2002 until his move to Los Angeles, and he just recently opened his new dental office in Beverly Hills, Beverly Hills Complete Dentistry.  Jason loves being a dentist and feels so blessed to be able to help people improve their health and their self-esteem by providing comfortable, comprehensive oral health care.
Jason is most proud of being a husband to his beautiful wife, Simone, for over 20 years, and a father to their three amazing children, 16, 13 and 11, who all attend Jewish Schools in the community.  He is a basketball and sports junkie and loves to exercise and be active.  He is also passionate about his non-profit and community service work, especially within the Jewish community, and is proud to be part of the BJE Board.