Photo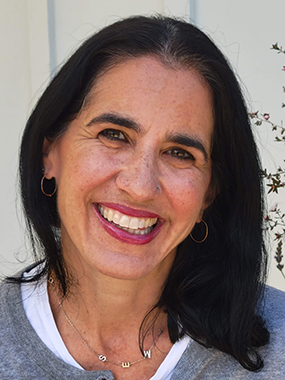 Bio
Kim is actively involved in Heschel Day School, as a parent of four children, she is grateful for the Jewish education, community and engagement that Heschel offers to her and her family. She serves on the Heschel Board, the Development Committee and is currently the Parent Organization President.
As a Camp JCA alum and a parent of campers, Kim relishes her position on the Shalom Institute Board and is currently the Development Chair. She is also an advocate for Shemesh Enterprises, a social enterprise program under the Shalom Institute, that engages adults with diverse abilities.
In addition to her involvement at Heschel and at the Shalom Institute, Kim was a co-chair for BJE's Day of Service Learning events, where she helped organize and engage families with young children in volunteer activities.  She is on the Leadership Board of the Humanities Magnet Program at Cleveland High School, where two of her children are students. She previously was a member of the Jewish Federation's Women's Philanthropy Board, as a Day of Good Deeds co-chair. In 2016, Kim received the Jewish Federation's Young Leadership Award, for her dedication to the Women's Philanthropy Board.
Kim is a Professional Organizer who is sensitive and respectful to her clients needs, setting-up organizing systems and teaching them how to let go of things carefully and introspectively. Kim received her B.A. in Spanish Literature from UCLA. When she is not engaging in the community, Kim enjoys spending time with her family, walking, hiking, doing yoga and baking.