Job Title
BJE Board, Past President
Photo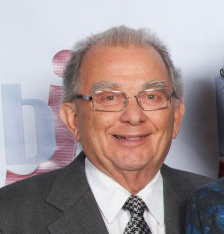 Bio
Mark works in real estate development and investments. He and his wife Ellie have three children: Lisa Lainer Fagan who is married to Brian and has 3 children; Jeff who is married to Lynne and has 2 children; and Steven. Mark is a graduate of UCLA and Harvard Law School.
Mark is a passionate advocate for the importance of Jewish education as can be seen in his many years of active leadership of local and national organizations. He is founding president of Abraham Joshua Heschel Day School, a founder of de Toledo High School (formerly New Community Jewish High School), and a leader in building endowments for Los Angeles Jewish day schools, having help establish the Simha and Sara Lainer Day School Endowment fund that has enrolled 21 day schools to date. In addition to serving as BJE President, Mark is a past chair of the Cal State Northridge Jewish Studies Program, the Board of Directors of Hillel 818, the Ziegler School of Rabbinic Studies at American Jewish University, and the Jewish Education Service of North America (JESNA). Mark has also been Chair of the Los Angeles Jewish Community Foundation and served as an officer in the Los Angeles Jewish Federation, Valley Beth Shalom, and the Jewish Federations of North America. His community service includes as a director of the United Way, North Angeles Region, and representing the City of Los Angeles as a Director of the Metropolitan Water District of Southern California.
Mark's remarkable service has been recognized by the many organizations that have honored him, including Alpha Epsilon Pi Fraternity, JESNA, Los Angeles Jewish Community Foundation, Heschel Day School, Ilan Ramon Day School, Los Angeles Hillel Council and BJE.