Photo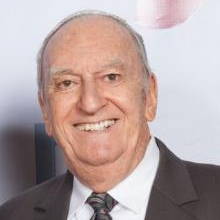 Bio
Born in New York to a Sephardic family, Max earned business and law degrees at the University of Southern California. He had a successful career that included co-founding Daylin, Inc., a company listed on the New York Stock Exchange, and being a principal in the Century City law firm of Candiotty and Block. Max is now retired and lives with his wife Sandy in Century City.
From 1978 – 1981, Max served as Chairman of the Los Angeles Bureau of Jewish Education. The Candiotty Endowment Fund, launched by Max and Lillian Candiotty and their friends, has made it possible for thousands of children needing financial aid to enter Jewish day schools. The Candiotty Fund set the precedent for other significant Jewish community scholarship programs that have followed.
Max has been a supporter of countless Jewish organizations. He is a founder of Maimonides Academy and LASHA, an organization dedicated to promoting the well-being of the elderly in the greater Los Angeles area. He is a past president of Sephardic Temple Tifereth Israel, a Sephardic Heritage Award honoree, and a recipient of the Israel Freedom Medal and the Prime Minister's Medal.  Max was BJE's inaugural Gala honoree, in 1994.