Job Title
BJE Board, Vice President, Day School Finance & Governance Overview Committee Chair
Photo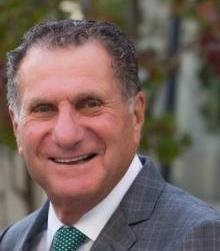 Bio
Mel resides in Santa Monica with his wife Susan. He has five children and six grandchildren. His three older children are married and all work at KLS Financial; his younger daughter works at LMU as an athletic advisor and his younger son works at Wells Fargo Bank in Wealth Management. Both his younger children attended Stephen S. Wise schools from Pre-K through high school.
Mel has a BA from UCLA, a CPA License (inactive) and a Real Estate Broker License. He is the founder of KLS Financial, a real estate company owning and managing approximately 1,000 units in the Los Angeles area.
Mel was a Vice President of Stephen S. Wise for approximately 10 years and has served on and chaired various temple and school committees. He has been a BJE Board member since 2012. Mel is Chair of the Finance and Governance Committee, and serves on the Audit Committee and the Investment Committee. He is an active supporter of the Jewish Big Brothers, AIPAC, American Jewish Committee, the Jewish Federation, Los Angeles Park Foundation, Camp Newman and the Harmony Group, as well as other charitable organizations.