Job Title
BJE Board, Past President
Photo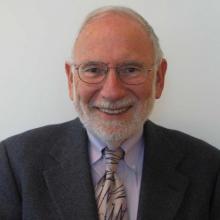 Bio
Chuck and his wife of more than 50 years, Renee, have three children and seven grandchildren. Their daughter, Deborah, is an artist and art teacher; son Matthew is a CPA and royalty auditor; and son Daniel is a history professor at Hunter College in New York City. Chuck was born In Massachusetts and moved to Santa Barbara, California when he was in high school. While he lived in Massachusetts, he studied the piano and gave some concerts with his mother, who was an opera singer. Although he considered a career as a pianist, he ultimately decided to become a lawyer. Chuck found a way to combine his love of music with the law by practicing entertainment law. He attended Dartmouth College and Stanford Law School.
In addition to serving as BJE President from 1994 – 1997, Chuck has served and continues to serve a broad spectrum of community service organizations. He has been a Commissioner and Chair of the Los Angeles County Commission for Children and Families; Commissioner of the Los Angeles County First 5 LA Commission (formerly Proposition 10 Commission). He has also held leadership positions in a number of other Jewish organizations.
Chuck continues to practice entertainment law and enjoys the work very much as he has the pleasure of working with many talented people in entertainment. He also feels good about his work with community organizations. But most of all, his life has been enriched by his wife, their children and grandchildren.