Job Title
Director, Center for Excellence in Part-Time Jewish Education
Photo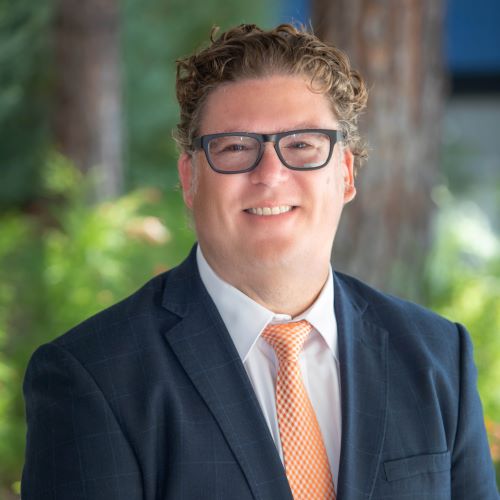 Bio
323) 761-8618
[email protected]
David is a national expert and local facilitator of Positive Education in the Religious School space. Positive Education merges the worlds of Mental Health supports and the science of Positive Psychology with best practice teaching to support and encourage students, their families, their teachers and their schools to flourish. In Religious Schools, this takes root in helping students strengthen their relationships, build positive emotions, enhance personal resilience, promote mindfulness, and encourage a healthy lifestyle. In his role at BJE, David works closely with 39 religious school directors across LA County and beyond, doing collective deep-dive innovation in school structure, school curriculum, teacher training, and more.
Prior to joining BJE, David served many Southern California Jewish institutions. He was Associate Director of the Wilshire Blvd. Temple Camps, Director of Student Life at Milken Community High School, and CEO of the Bureau of Jewish Education Orange County. 
Born and raised on Long Island, New York, David discovered his professional interest in Jewish education while working at the URJ's Greene Family Camp in Texas, where he experienced the power of transformative Jewish experiences in the context of a shared and valued community. David earned Masters degrees from Hebrew Union College in Jewish Education (MAJE) and Communal Service (MAJCS), a Masters in Social Work from University of Southern California, and completed course work in a joint Ph.D. program from Jewish Theological Seminary and Columbia Teachers College. In addition, he participated as a fellow and an adjunct faculty member at the Institute for Informal Jewish Education (IJE) through Brandeis University, and was in the inaugural cohort of the Generation Now Fellowship through the Jewish Education Project.
David's greatest inspiration comes from his relationship with his family. David's beloved wife, Rabbi Leah Lewis, serves as the Rabbi of Temple Menorah in Redondo Beach. Their three children, Gabriel, Jonah and Nomi, fill his life with joy and just the right amount of chaos. David also has passions for music, cinema, and guitar.
Three of David's favorite books and research that have most influenced and given passion to his work in the past five years:
1.      Flourish, by Martin Seligman
2.      Generation Now Research on Jewish Teens – Insights into What they Want and What Really works.