Amy Asin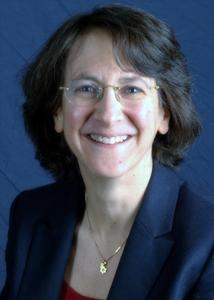 Amy Asin leads the Union's Strengthening Congregations work. In this role she has quickly made an impact - adding new initiatives to help congregations innovate and prepare for the future, including the URJ's Leadership Institute. Prior to joining the URJ in early 2015, she worked with congregations and organizations across North America guiding and supporting their work on organizational development and strategic planning. Asin has also served as a Senior Consultant with The Experiment in Congregational Education (ECE). For over a decade, she has worked with ECE to design, develop, and implement projects that help congregations become "Congregations of Learners" and "Self-Renewing Congregations" by transforming their approach to congregational education. 
Asin has been president of the board of her home congregation, Beth Am in Los Altos Hills, CA, where she has also taught in children's and family education programs, and has served on the board of URJ Camp Newman. Prior to her professional work in the Jewish community, Asin worked at Booz, Allen, Hamilton, in New York and San Francisco. She has an MBA with distinction from Harvard Business School and a BA in economics with high honors from Princeton University. Asin lives in Palo Alto, CA, with her husband. Her two young adult children have been active participants in NFTY, NFTY Israel, and URJ Camp Newman.
Presenting: "Start With Why: How A Religious School Relates To A Synagogue's Purpose"