BJE Congratulates all Graduates!!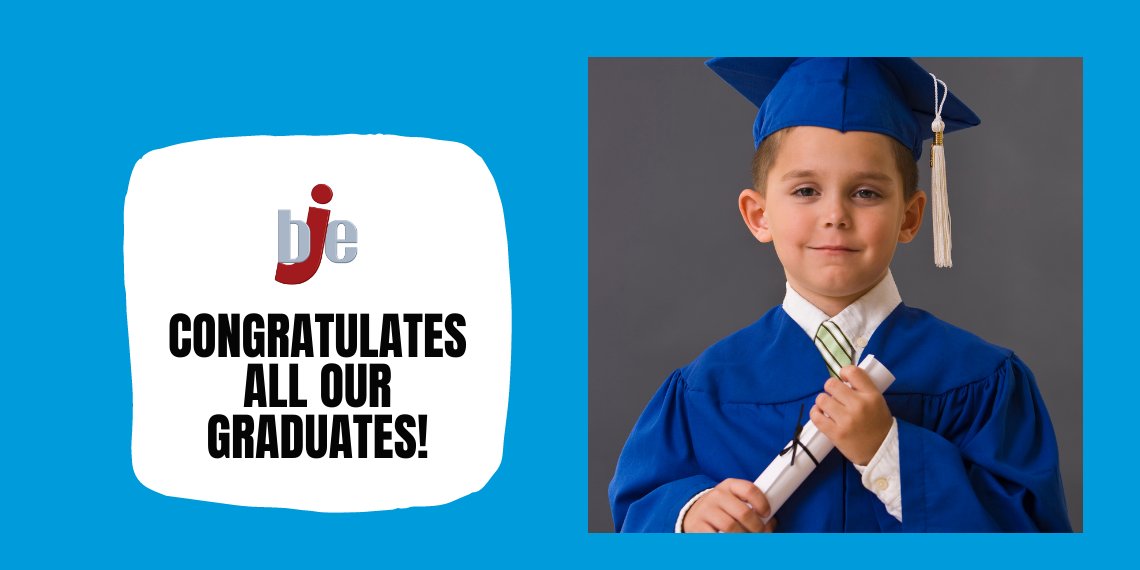 With the current school year nearing its close, BJE celebrates all graduates and their accomplishments. In a year like no other for students, teachers, administrators and parents we celebrate all who have risen to the incredible challenge.
Yeshar Kochachem – may you go from strength to strength!