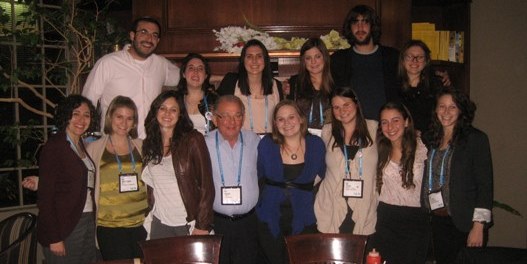 Since 1992, the Lainer Fellows Program (formerly Lainer Interns Program) has introduced college juniors and seniors to issues in Jewish education and community service.  
The aim of BJE Lainer Fellows is to encourage those with demonstrated interest to deepen their understanding in these areas. Some fellows will consider career options in that or related fields; all are likely to develop ongoing involvement with Jewish education. It is expected that program seminars and experiences will serve as a source of growth and strength to participants and significantly enable them to impact their communities.
The BJE Lainer Fellows program is open to Jewish students at universities throughout the Greater Los Angeles/Southern California area with an interest in exploring issues in Jewish education and communal service. The program is conducted in cooperation with campus Hillels and is designed to add to other internships in which students are engaged.  Lainer fellows who choose to study at an Israeli university are eligible for a stipend toward the cost of qualifying semester in Israel programs.
For more information, please contact BJE Experiential Educator, Michal Kress, 323-761-8621.