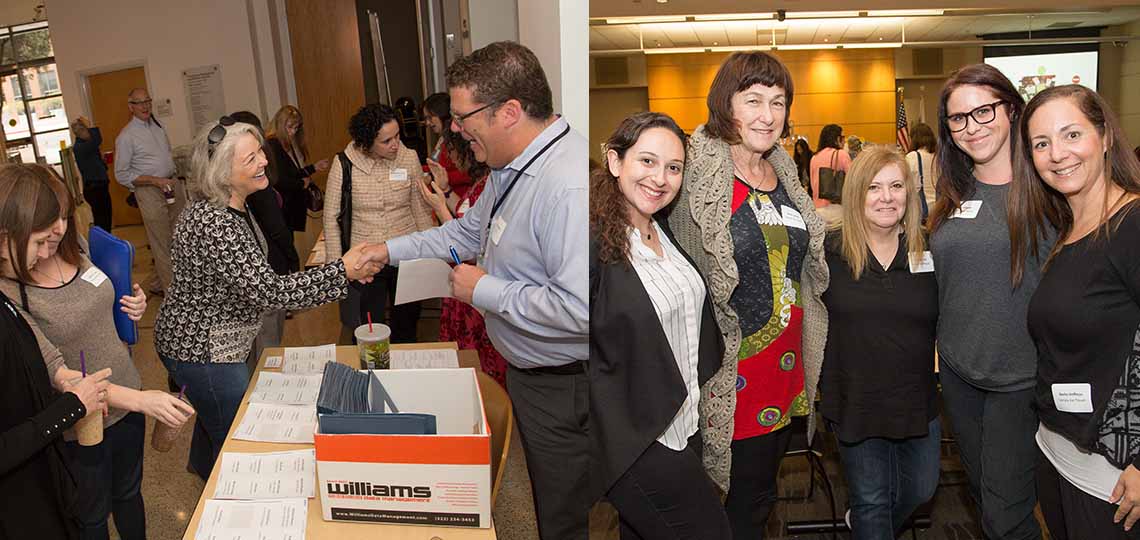 The 2017 Conference on Religious School Innovation
"The question is no longer 'should we change?'", said Amy Asin, Director of Strengthening Congregations at the Union for Reform Judaism. "The questions are 'what should we change, and how do we get there?"
These questions were addressed in a keynote by Miriam Heller Stern, PhD, National Director HUC-JIR's School of Education  and multiple workshops including: "Start with Why: How a Religious School Relates to a Synagogue's Purpose" led by Amy Asin and  "Doing the Math: An Equation for Change that Works", led by Rob Weinberg, PhD, past Director of HUC-JIR's Experiment in Congregational Education.
"For years we've been saying this is a community that doesn't have individual sites that are willing to change," said Rabbi Yechiel Hoffman, EdD, Director of Youth Learning Engagement at Temple Beth Am. "But there's a momentum for us to do this as a larger ecosystem and to see Rabbis and lay leaders and board presidents together with their professionals, really having conversation about change that is happening, not change that is presumed, And even though everybody might be in a different state in their change process, everybody has this aspiration to truly make what we do better for the members of our communities."
Beginning Fall 2017, BJE in partnership with URJ will convene 8-10 Los Angeles complementary Religious Schools to further the conversation and help those schools take a deeper dive into the change process. 
For a full gallery of the days events, click here.