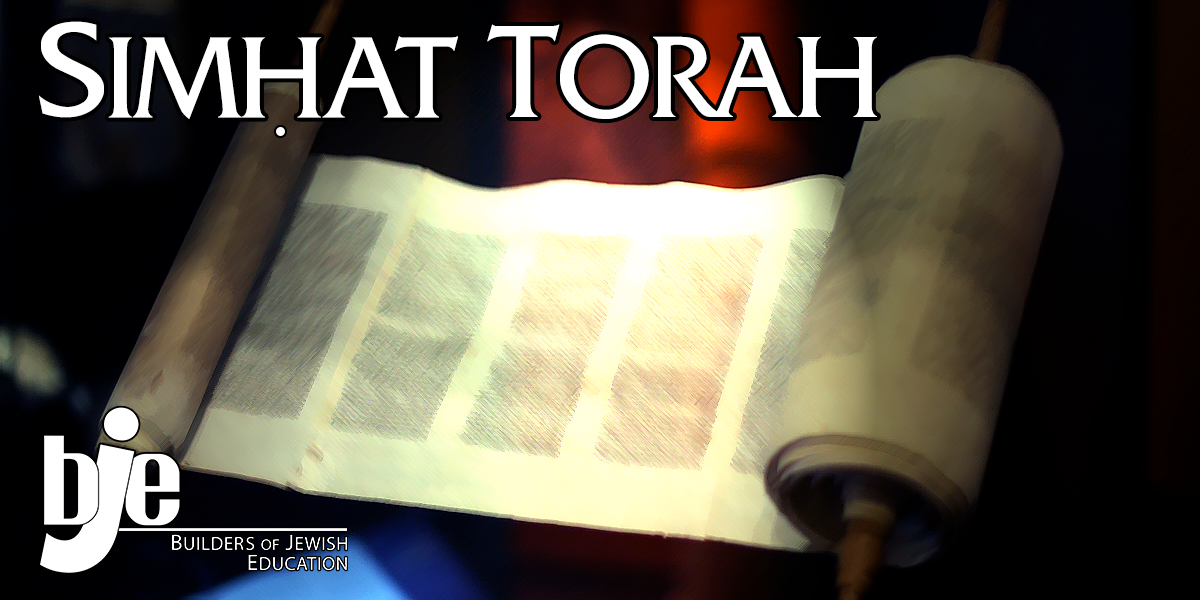 And this is the blessing...
After ten days of introspection and working toward teshuvah – turning/recommitting to becoming our best selves – we prepare for Sukkot, "time of our joy."  Despite the fragility that is inherently part of the human condition, we celebrate the bounty tht we enjoy and invite guests to join us in our temporary dwellings.  The sukkah inspires reflection on the constant and the transitory in the world of which we are a part.
While Rosh HaShanah, Yom Kippur, Sukkot and Shemini Atzeret (the 8th day convocation that immediately follows Sukkot) are Biblical holdiays, the closing festival of the Hebrew month of Tishrei, Simhat Torah, is of later origin.  On that last day of the "holiday season" (combined, in Israel and in Reform congregations, with Shemini Atzeret), the closing chapters of Deuteronomy are read and the cycle of Torah study begins anew with the opening creation narrative of Genesis.  Fittingly, the reading for that day from Deuternomy starts with the words: "And this is the blessing…." (Deuteronomy 33:1).  
The blessing to which reference is made is Moses' words to the people Israel, before his death.  Included in this blessing are the words: "Moses commanded us a law, it is a heritage of the congregation of Jacob" (Deuteronomy 33:4).  The word "heritage" (morashah, in Hebrew) differs from the word inheritance (yerushah, in Hebrew).
While an inheritance is readily bequeathed, a heritage must be independently embraced if it is to become a meaningful part of another person's reality.  Torah knowledge cannot be transferred through an act of conveyance; it must be acquired through effort on the part of the individual who would make it his or her own.  It is for that reason that Moses, in his final weeks, empahsized "and you shall teach them (the words of Torah) diligently to your children" (Deuteronomy 6:7).
The very last words of the Torah are: "before the eyes of all Israel" (Deuteronomy 34:12).  Torah – the heritage of Jewish learning – is intended to be accessible to all Israel. Not only will Torah enrich and ennoble the lives of those who embrace it, but – teaches Moses – it will serve as a beacon to those among whom Jews live.  "You shall guard and perform (the mitzvot), for doing so is your wisdom and understanding in the eyes of the nations… they will say: 'What a wise and understanding people is this great nation'" (Deuteronomy 4:6).  
Torah is not only about particularism; it is about enabling the Jew to reach outward, as part of the human community.  It is no accident that the Torah begins with humankind broadly and only then proceeds to the narrative of the people Israel: the Jewish people is part of the larger story of humanity.  At Simhat Torah, we turn/recommit ourselves to making the heritage that is Torah our own: "And this (opportunity) is the blessing…."
Dr. Gil Graff is the Executive Director of BJE