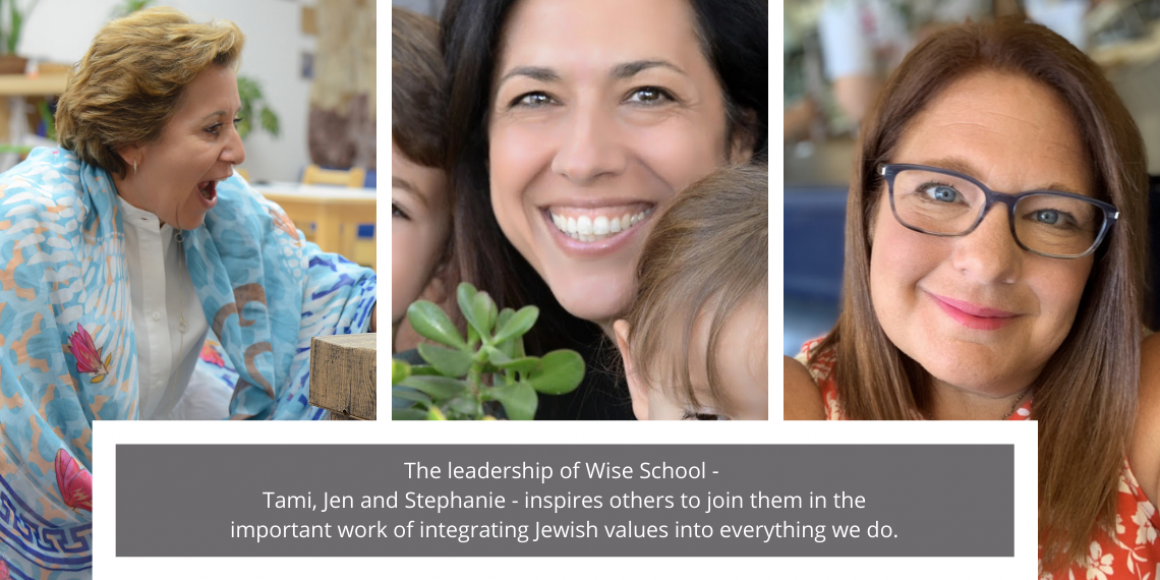 BJE Builders - Tami Weiser, Jen Shankman, Stepanie Schwartz - Wise School
The Wise Schools know that all students deserve the opportunity to learn deeply, be creative, experience wholeness in order to make great happen in the world. This is even more important using a Judaic lens. A Wise School graduate feels a strong connection to the State of Israel, our history, holidays and rituals, and an obligation to improve their community. 
Wise School is an expression of the value of Rav Shalom Banayich – Students of Torah, Builders of Peace. We know that our students and families build – both literally with our amazing campus improvements as well as figuratively as they take what they learn every day and apply it to future generations.
The leadership of Wise School – Tami, Jen and Stephanie – inspires others to join them in the important work of integrating Jewish values into everything we do. They are visionary and passionate and think both about the present day-to-day logistics of running a school and the big picture of building a Jewish community.
Wise School has always been open – even during the pandemic, our core has not changed. The pandemic forced us to adapt the instructional platform, but our overall program is not different. For example, this year we still had M'dor L'dor (our celebration of generations and special guests), we have grade level Kabbalat Shabbat and Tot Shabbat programs (drive -up), Camp in a Box, religious school classes, virtual youth group events, Shabbat services, B'nai Mitzvah programs, EC "Storah" Time, virtual field trips and retreats (4th grade Sacramento), and our end-of-year celebrations with Kindergarten Hagigat Torah, Pre-K Celebration, 6th grade graduation and Religious School Confirmation. 
Tami Weiser, Jen Shankman, and Stephanie Schwartz are being recognized at BJE's "Out of the Box" Gala on February 5. For more information about who is being recognized and how to participate, please go to www.bjela.org/gala. 
To learn more about Wise School, please go to their website by clicking here.