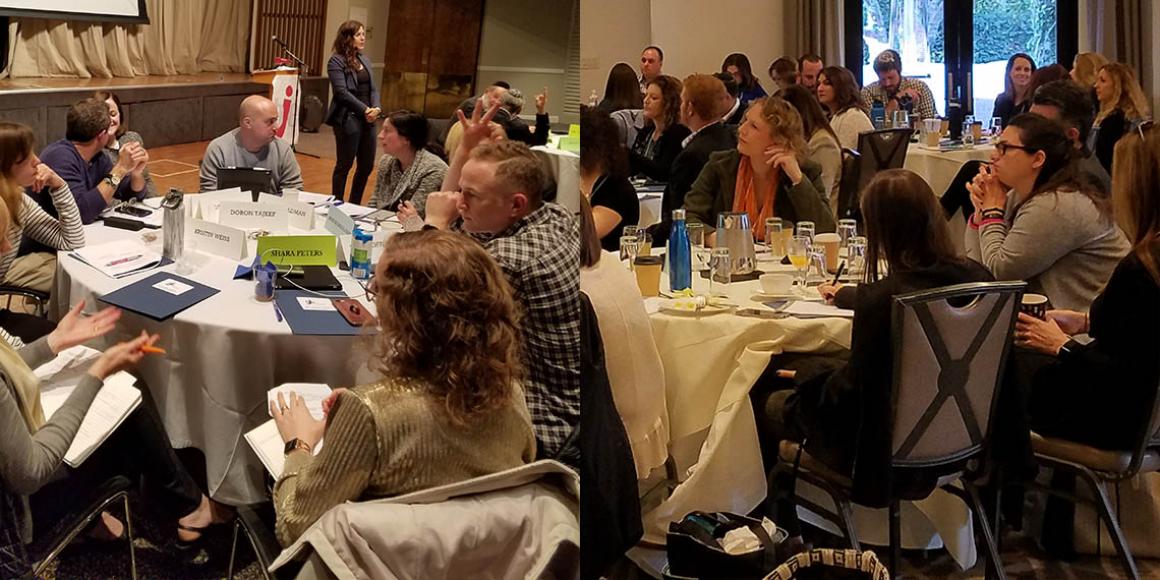 BJE Day School Leadership Development
This week, BJE-affiliated day schools were engaged in the important work of leadership development and skills building, facilitated by Rae Ringel, a faculty member at the Georgetown University Institute for Transformational Leadership and a leading expert in fundraising, board development and communication. 
On Monday, heads of school and board leaders from BJE's Day School Board Development Cohort, Leading Together, addressed the issue of strengthening the sacred partnership between the head of school and the board. Tuesday, at BJE's annual Day School & Yeshiva Administrators' Retreat, participants tackled the topics of how best to work with people and facilitate more productive and effective meetings.
"We are grateful to the Glazer Philanthropic Fund and other donors for helping ensure these important conversations in our schools through 'Leading Together'," said Betty Winn, senior consultant for BJE's Center for Early Childhood & Day School Education. "I think there's more that BJE can do to further this great work between heads of school and their boards, and I'm excited to see it unfold."
For more information about BJE's work with day school leadership, contact Rabbi Jim Rogozen, Director, BJE Center for Excellence in Early Childhood and Day School Education.
Click here for more information about BJE day school programs.