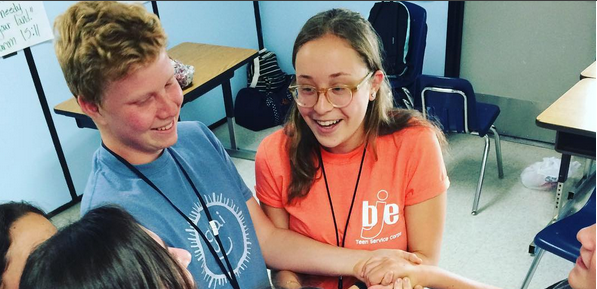 BJE Engages Teens with Service and Service Learning
Teens spent this second week volunteering at organizations which address the issues of hunger, homelessness, and poverty.  Volunteer work was followed by reflection activities led by Teen Service Corps educators.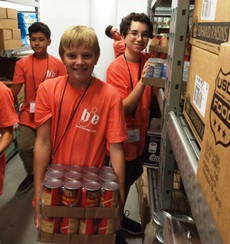 Daniel Sher, a participant commented, "Before I went to BJE Teen Service Corps I was aware that homelessness was an issue, but I was not aware of the severity of it in people's lives.  Helping out even just a little bit made me aware and I feel that I should be more involved in this issue." 
The value of service learning is multi-fold: the work benefits those that are in need, and participants get an understanding of diverse communities and needs; they develop critical thinking and problem-solving skills; and they incorporate Jewish values into action.
We sincerely thank Karsh Family Social Service Center atWilshire Boulevard Temple, the National Council of Jewish Women, the Safe Place for Youth, Worthy of Love andHope of the Valley for your warm welcome and letting us participate in the extraordinary work that you do!

Check out @BJEImpact on Instagram for photos!  For more information, contact Alisha Pedowitz, Director, Center for Excellence in Teen Experiential Education | 323.761.8621.