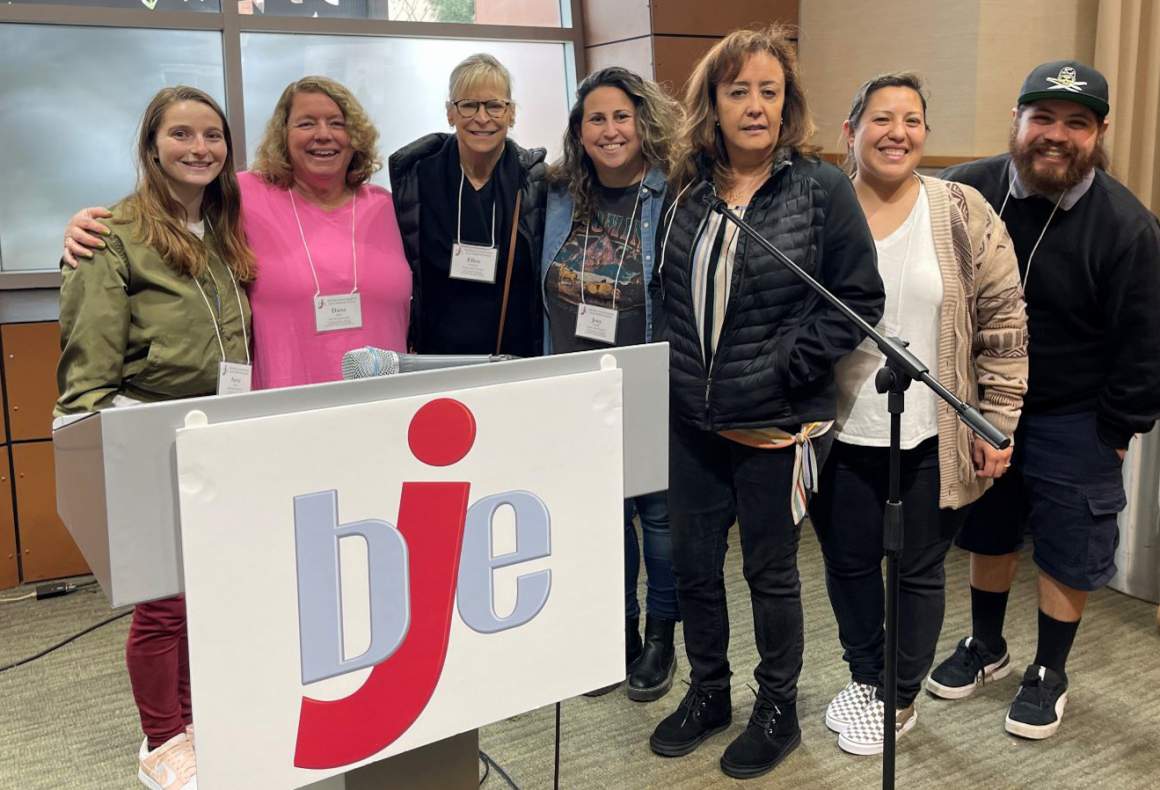 BJE Hosts Hundreds of Educators at Annual Early Childhood Conference
On March 13, BJE held its 2023 BJE Bebe Feuerstein Simon Early Childhood Institute conference, "Putting the Piece Back Together." The conference is a longstanding part of BJE's provision of professional development opportunities for educators. 
As we continue to emerge from the pandemic, this year's conference addressed many of the changes to the education landscape, and the challenges students and families are experiencing. From mental health and social interaction to gender expression and how to have difficult conversations with parents, the conference offered early childhood educators a depth of current topics for learning, as well as new ideas for creative Jewish holiday celebrations and ways to experience curiosity through art and nature.
More than 450 early childhood teachers participated in this day of learning, skill building and professional growth, held at Temple Judea. Attendees began their day viewing an Exhibition in which schools showcased some of their unique and outstanding projects, enabling participants to learn from one another's successes. Following the Exhibition and breakfast, there was an opening inspiration from renowned Israeli artist, Hanoch Piven. Then each participant chose two different workshops to attend, from among a dozen offerings by an esteemed group of presenters. In the afternoon, participants had the opportunity to visit one of five BJE-affiliated school sites around Los Angeles to close out their day of learning.
Special thanks to Sanford and David Weiner who sponsored this year's breakfast in memory of their beloved wife and mother, Karen Weinerz"l
For more information about BJE's work in Early Childhood Education, contact Carly Rosenstein, BJE Director of the Center for Excellence in Early Childhood and Special Projects.