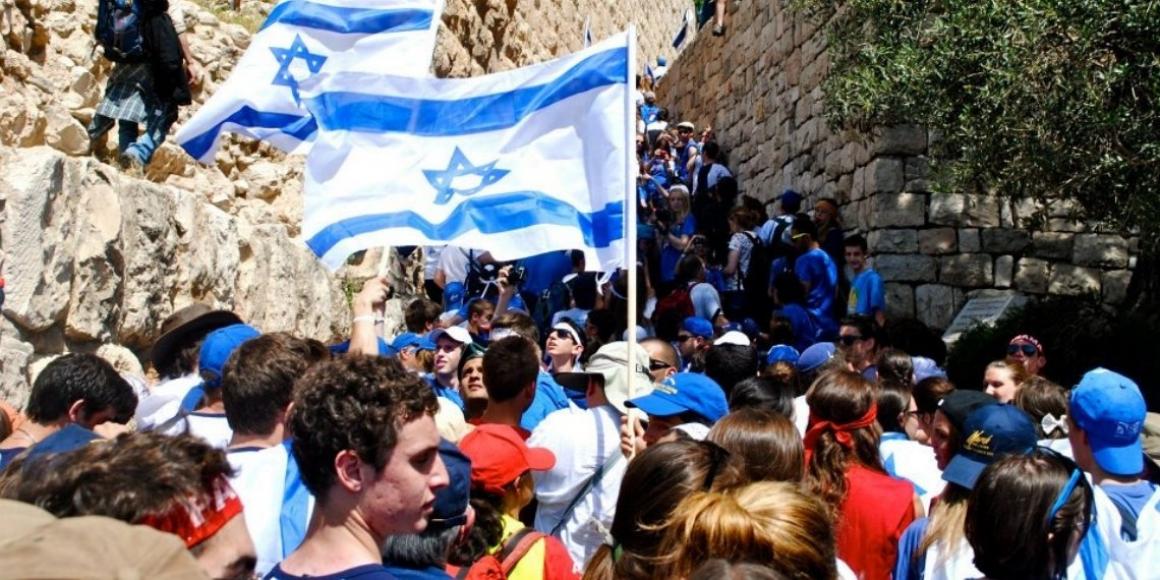 BJE March of the Living is Marching On!
4.18.22
In just a few weeks, a BJE LA delegation of 82 students from 13 high schools and 14 staff will depart once again on the BJE March of the Living experience! Although the current war in Ukraine prevents the group from traveling to Poland, BJE staff worked diligently to make the Israel portion of the program happen. The focus of the trip will remain learning about the Holocaust as well as celebrating Israel's Independence Day in Israel. The group will experience Holocaust memorial Yad Vashem; Lohamei HaGeta'ot, a kibbutz founded by Holocaust survivors and named in commemoration of those who fought in the Warsaw Ghetto Uprising; and an Israeli school for Yom Hazikaron.
In 2020, BJE March of the Living was preparing to take its annual delegation of more than 200 students, staff, and survivors on the trip of a lifetime, when the world was forced to shut down due to Covid. In the two years that followed, BJE staff worked tirelessly to provide meaningful experiences for the teens who would otherwise choose to participate in the trip. While they were powerful learning experiences, it is difficult to replace the opportunity to be together in person, and bear witness firsthand to the atrocities of the Holocaust, the history of Jewish life in Eastern Europe, and the joy of arriving in Israel to celebrate the Jewish state.
Though the survivors who have accompanied the trip in the past will not be able to travel this year, they are meeting with the teens in advance of the trip to share their personal stories and will join the group via zoom throughout the trip to be a part of the experience.
Monise Neumann, who ran BJE MOTL for many years, stepped in to work with BJE's incoming Director of Teen Experiential Education, Abby Cutler, to run this unique March trip. "After two years of remote and hybrid learning, and limited social interaction, BJE was deeply committed to running a safe, in-person trip. We're heartbroken for the people of Ukraine and wish that we could have safely traveled to Poland. But we're very grateful to be able to bring the students to Israel."
Follow their trip on Instagram @bjemotl.