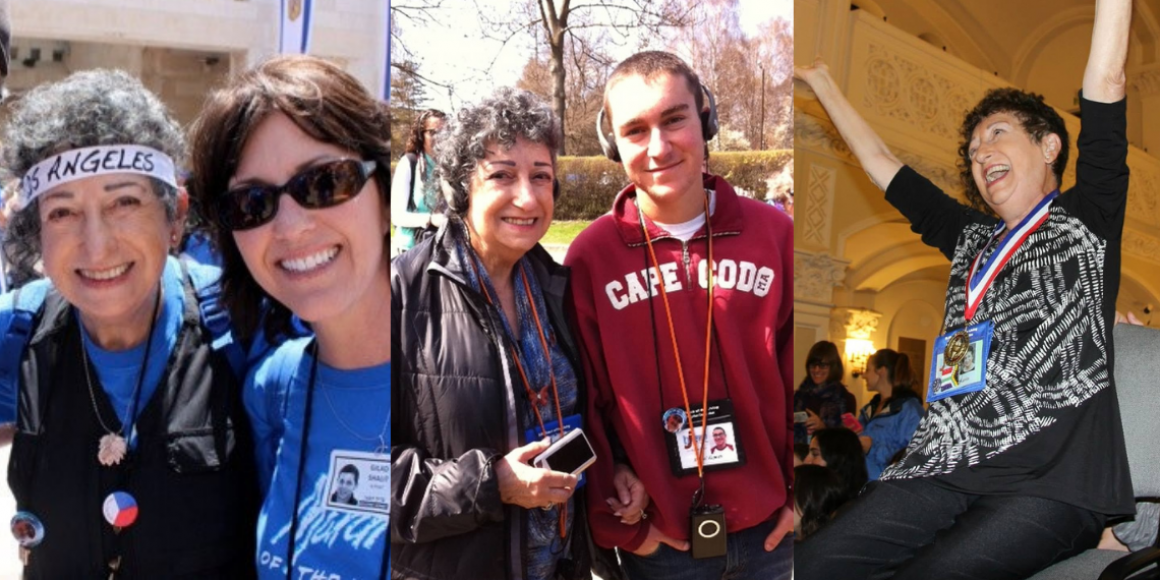 BJE March Of The Living's (MOTL) Yom HaShoah Commemoration Opportunities
On Wednesday Evening, April 7th, 7:30-9:00pm PST, BJE MOTL and partner SOCAL Shinshinim will host a special Erev Yom HaShoah program, an evening of remembrance featuring Holocaust survivor and artist Gabriella Karin. Gabriella has travelled on the March with BJE's LA-based delegation in the past, and will share her powerful story of resiliency. Register for this free BJE MOTL Yom HaShoah program.
In addition to this public program, BJE MOTL partnered with Milken Community School, International March of the Living, and Holocaust Museum Los Angeles, to create a virtual two-day conference on April 7 and 8 for Jewish high school seniors in California, the US, and across the world. Gesher: Honoring Survivors by Building Our Jewish Future is connecting students with Holocaust survivors and Jewish history, and engage in Jewish learning, identity, and responsibility. BJE MOTL is also a partner in the Yom HaShoah programming being hosted by the International MOTL. 
The day after Yom HaShoah, April 9, is the last opportunity to support the BJE March of the Living Facebook campaign and help raise money to support BJE's powerful Holocaust education programming for teens!
See the BJE MOTL Fundraiser and Donate.
For more information about BJE March of the Living, click here, or contact Maya Aharon, Director of BJE Teen Experiential Education.