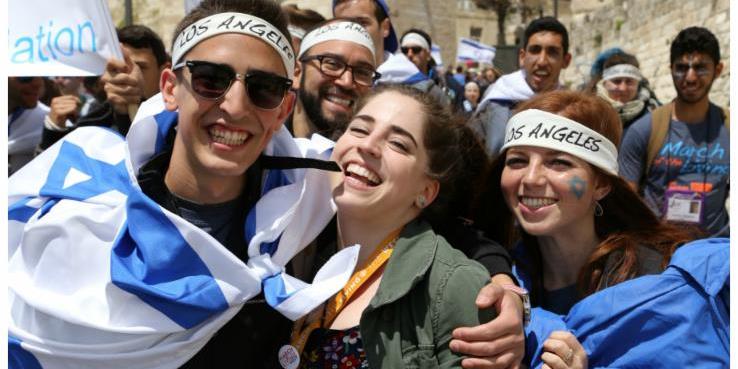 BJE Teen March of the Living
Follow this year's BJE teen March of the Living (MOTL) journey virtually on the 2016 teen MOTL blog and view more photos on Facebook and Instagram.
 
Two days ago, 223 teens left for a two week journey to Poland and Israel with BJE's 2016 delegation. Accompanied by 6 survivors, 3 historians, 2 doctors, 1 song leader and 22 staff, the Los Angeles delegation will learn about pre-World War II Jewry, the Holocaust and the incredible accomplishments and advancements the Jewish state has made since its establishment.  BJE leads the largest US teen delegation of MOTL annually.

On Yom Ha-Shoah (Holocaust Remembrance Day) the Los Angeles teen delegation, along with 39 adults from BJE's adult March of the Living trip and 12,000 people from all over the world will march in solidarity from Auschwitz to Birkenau to remember the lives lost during the Holocaust. In Israel, participants will experience Yom Ha-Zikaron (Day of Remembrance) and Yom Ha-Atzmaut (Israel Independence Day).

The trip is enhanced through the Janet and Jake Farber pre-trip orientations which add context and post-trip alumni activities to help participants integrate the enduring lessons of the MOTL experiences into their lives, helping them translate memory into action. For more information about BJE's Teen March of the Living contact Maya Aharon, Program Leader, BJE March of the Living.

BJE enhances and sustains Jewish educational opportunities in Los Angeles.  Please join us!