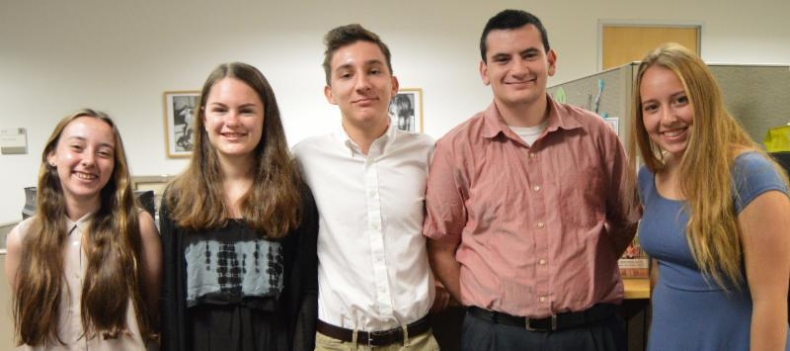 BJE's Commitment to Jewish Learning and Professional Development
BJE is proud to offer mentorship and support to aspiring Jewish communal professionals and has a long history of working with student interns.  
During the summer, BJE welcomes rising high school juniors and seniors both independently and through the Jewish Federation of Los Angeles' Community Internship Program. Interns gain valuable skills while working with BJE across all departments.  Pictured here are BJE summer 2016 interns, Elia Eisner, Abby Gore, Noah Martin, David Trolettie and Hannah Kleinman.
"Looking back at my time working at BJE, I've realized how many new and varied skills I've gained.  Getting treated as a working adult has helped me be responsible and I'm excited to see what else I can learn in my experience interning here." -Hannah Kleinman
During the year, BJE also often works with 1-2 graduate student interns through the Dual Degree Masters Program at HUC and USC.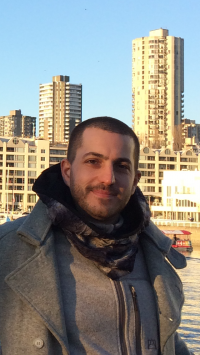 "During my year as a graduate student intern at BJE, I had the opportunity to work under an incredible supervisor and with an amazing team of talented, brilliant, and passionate Jewish professionals who are involved in all aspects of Jewish life in Los Angeles. I am thankful for my time at the Los Angeles BJE where I was exposed to the entirety of organization and board functions on both a large and small scale. I was provided ample space to learn, grow, explore, experiment, and apply the knowledge and skills which I was involved in as a student at USC and HUC-JIR." -Jamie Cohen, 2015-16 BJE Intern
For more information about internship opportunities with BJE, please contact Miriam Prum Hess, Director, Donor & Community Relations.