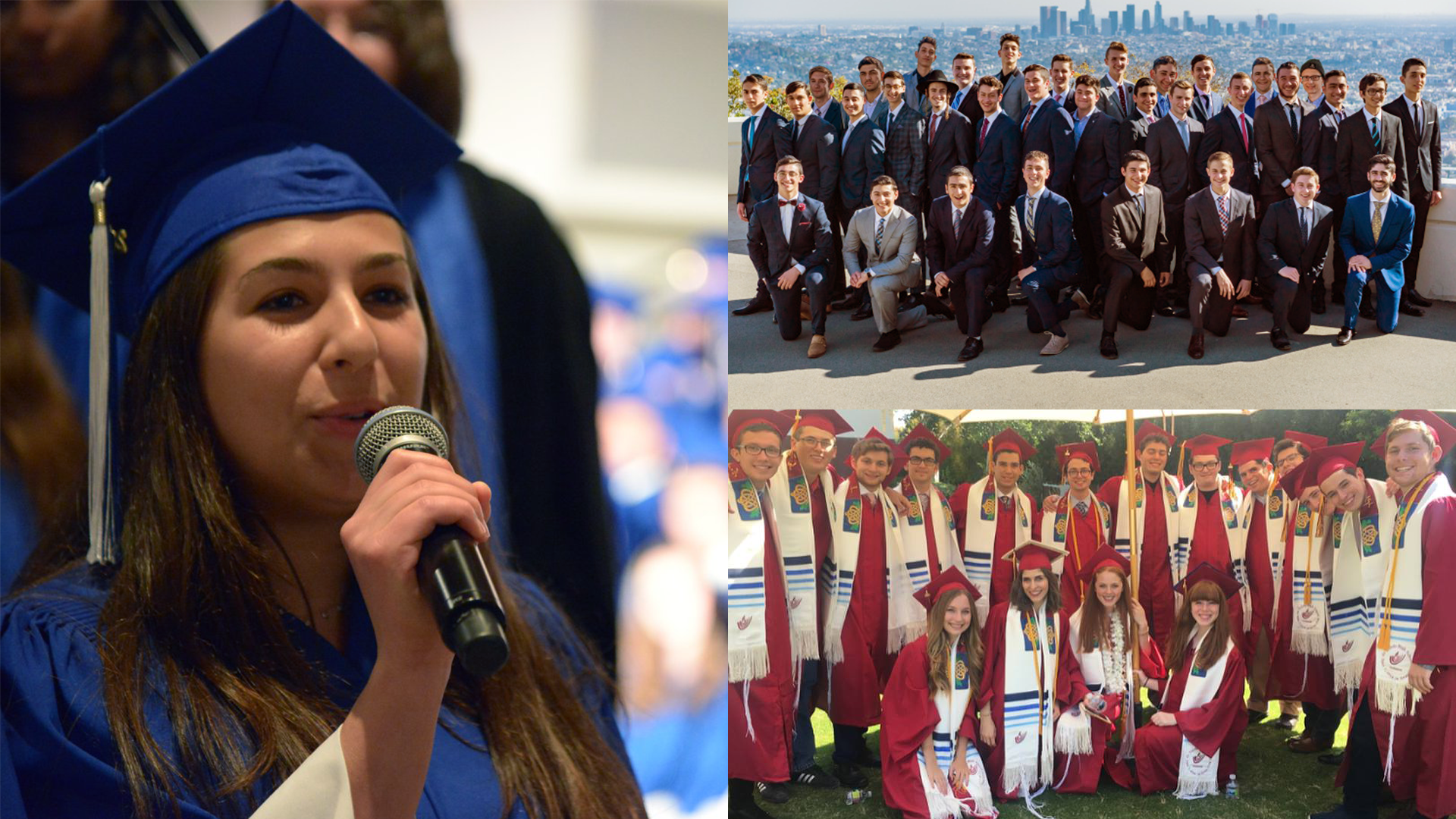 Congrats to Grads!
Left: student at the Milken Community Schools Graduation
Top Right: Valley Torah High School Boys Class of 2018
Bottom Right: Students at the de Toledo High School Graduation
At this season of graduations, BJE congratulates the students and families marking graduation milestones in their Jewish education. We hope each child and family will continue on their Jewish educational journey through life.
BJE is proud to partner with 37 day schools, 49 part-time religious schools, and 56 early childhood centers educating more than 25,000 children each year.