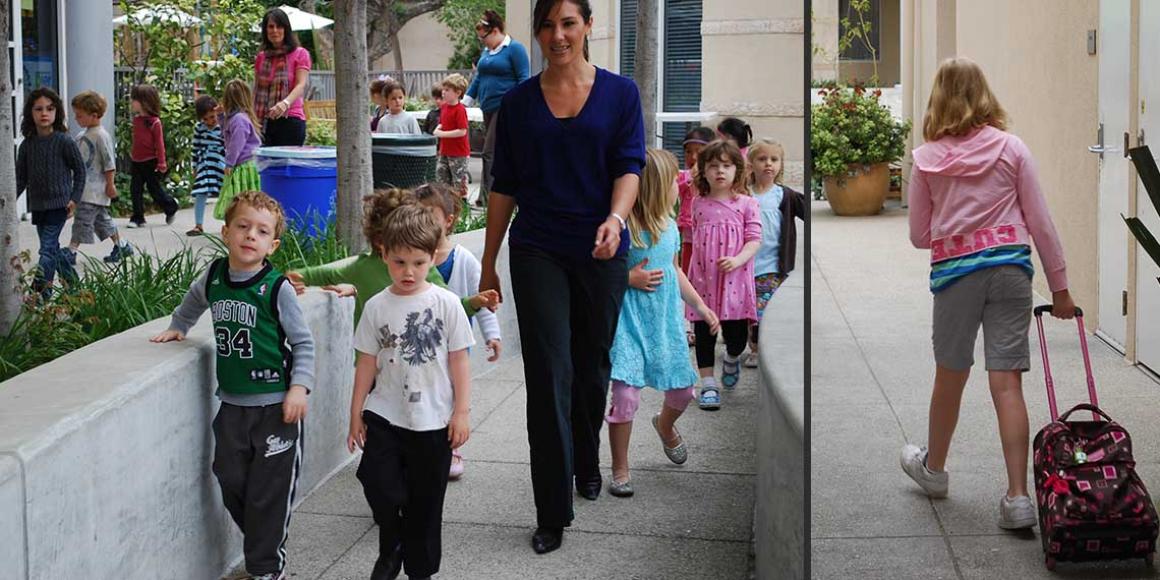 It's Back-to-School Time!
While students across Los Angeles were busy enjoying summer vacation, many of their teachers were busy preparing for another great school year, thanks to professional development opportunities offered through BJE.
On June 3rd, clergy, educators and lay leaders from LA-area synagogues gathered for BJE Reshet-LA's second Yom Limud (day of learning), focused on post b'nei mitzvah engagement. Participating part-time congregational schools included Kol Ami, Kol Tikvah, Temple Ahavat Shalom, Temple Aliyah, Ramat Zion, and Valley Outreach Synagogue.
During the summer, directors from nine part-time religious schools, met with BJE staff to set the stage for bringing new innovative models to learning at their schools. Participating directors were from: Kol Tikvah, Leo Baeck Temple, Silverlake Independent JCC, Stephen Wise, Temple Menorah, Valley Beth Shalom, Valley Outreach Synagogue, and Wilshire Boulevard Temple.
Early Childhood Centers:
During the summer, participants from seven early childhood center in Cohort 4 of The First 36 Project, benefited from one-on-one coaching to help them develop and/or strengthen their Parent and Me program.  This coaching will continue throughout the year at all 11 Early Childhood Centers participating in this year's fellowship. Summer coaching took place with participants from: Adat Ariel, Emek, Maimonides, Sephardic Temple, Temple Akiba, Toras Emes, and Wilshire Boulevard Temple. The First 36 program is a project of the Simms/Mann Institute in collaboration with BJE and the Jewish Federation.
From August 5-8, more than 20 K-5 teachers from nine different schools participated in BJE's Responsive Classroom training. The program targets all core areas of instruction by offering teachers strategies to effectively manage their classrooms, create a positive community, offer engaging academics, and use developmentally responsive teaching practices. Responsive Classroom training has been proven to increase student engagement and performance in schools that have implemented their model.
On August 12, nearly 40 K-6 teachers from 14 schools gathered for BJE's Executive Function and the Art of Classroom Design. Led by Pediatric Occupational Therapist Lindsay Astor Grant, the program focused on how the physical design and layout of a classroom can impact a child's learning potential. Session content included defining executive function skills and their impact on the brain's ability to be in an optimal state for learning, and offered teachers ways to modify their classroom environments in order to support the development of these skills in students.
Schools that participated in the two day school professional development programs included: Bais Chaya Mushka, Brawerman, Beth Hillel, Cheder Menachem, Emek, Heschel, Kadima, Maimonides, Or Hachaim, Pressman, Sinai Akiba, Wise, Tashbar, Temple Israel of Hollywood and Valley Beth Shalom.
Participating teachers were engaged and energized by what they learned, and excited to bring their new skills back to classrooms across the city. 
All of the above-listed professional development programs were made possible, in part, through funding from the Jewish Federation. Costs for the day school professional development opportunities were covered by Federal Title IIA Professional Development Funds that BJE secured on behalf of a coalition of BJE-accredited day schools.