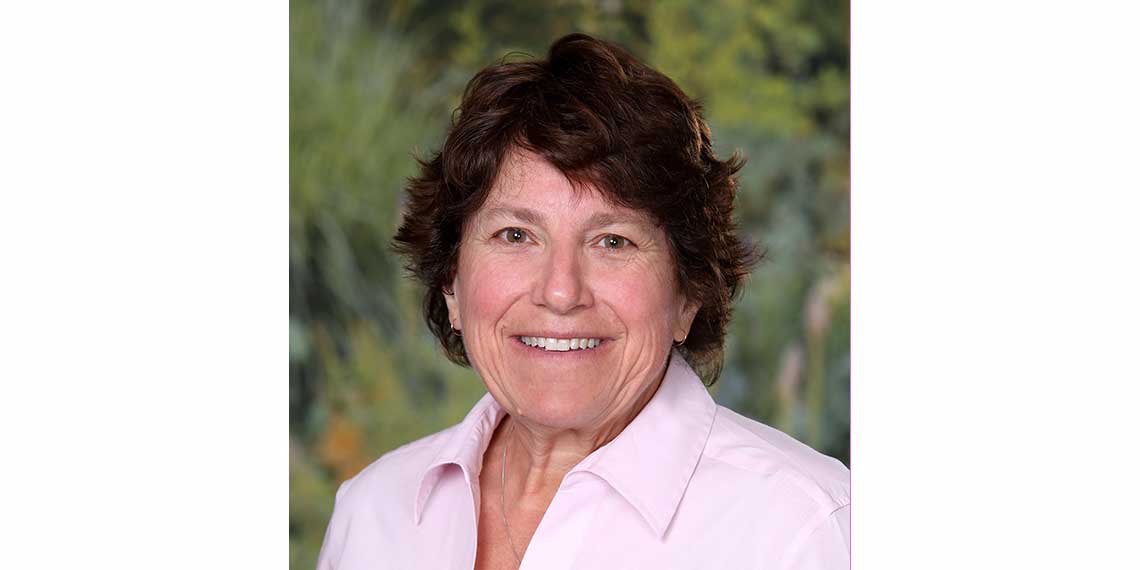 Judy Alban - BJE Builder
I've had a lifelong relationship with BJE. 

I remember well, Havurat Noar and Dor Hadash, BJE programs that brought youth together from all over the city. I went through BJE-affiliated religious schools. And when I was a student at UCLA, I had the opportunity to serve as a college representative to the BJE board. I served on the High School Programs committee. That was one of my first experiences as a layperson. My first internship as a freshman in college was in the youth department of BJE/Federation under Phil Liff-Grieff. I ended up going to HUC and getting a double degree in Social Work and Nonprofit Management. BJE was one of the things that really set me on that path. I went into Jewish communal work thinking I wanted to strengthen the Jewish world.
My husband and I got married and were both very connected to community. It was important to both of us to transmit those values to our children. We hope we gave our kids a love and appreciation for Judaism and their heritage. One of our first big trips as a family was to Israel. My kids did religious school, but it was very important to share Jewish experiences and life with them, too. You can't just expect the Hebrew or day school teachers to do it for you.
Later, we encouraged our kids to become involved in NFTY because we wanted them to connect to the bigger community, and not just be insulated in our synagogue. Today, one of my daughters is working at a Jewish Day School (an HUC DeLeT grad) and the other one is studying to be a rabbi. BJE and its programs had an impact on our family. 
My parents were very connected to Jewish life and to Israel. When my dad passed away, it was natural for them to want to do something connected to Israel. My mom established the Lewis Edgers Scholarship Fund in my father's name. I lost my parents at a pretty young age, but I know how important this was to them. My sister, Deborah Lieber, is also very involved in the community. She's active in her temple life, and raised her two sons to be engaged in temple and community life. We both felt very happy about the idea of carrying on our parents' legacy. I was so excited when I learned that I could continue to put money into this fund and help send kids on BJE's March of the Living program.
I think being a builder of Jewish education means instilling the building blocks of Jewish life from a very young age. It means creating a lifelong learning experience. Jewish education instills continuity and will help with future generations. Just to call yourself Jewish is not enough. You need to understand your past, to feel comfortable in working towards a stronger Jewish future. We all have a responsibility to learn and grow as Jews – spiritually and culturally.
BJE's March of the Living program is the perfect way to get this accomplished. You must  touch it, feel it and taste it, not just read about it in a book. I'm hoping our family fund will help build and grow connections to Israel, and also make an impact for our Jewish future. 
Judith Alban takes pride in her life-long commitment to Jewish life and her contributions as a Professional in the Jewish community. She currently serves as the B'nei Mitzvah Coordinator at Temple Beth Am. Lewis Edgers was a Los Angeles businessman who co-founded Crown Plastics Inc. in the 1970s. He was married to Ronna Edgers and raised two daughters in the San Fernando Valley. After a visit to Israel in 1975, Lewis became extremely passionate about his support of the Jewish state. He helped raise money for the LA Jewish Federation and other causes and upon his death, in 1984, the Lewis Edgers Israel Program Fund was seeded at the Bureau of Jewish Education by his wife, Ronna. And upon her death, in 2001, the fund was continued. 
 
It is the hope of the family that the memory of their parents' vision will encourage teens to participate in BJE's March of the Living program and will ignite a passion in them for the importance of Jewish continuity and a deeper understanding and love for the State of Israel. These were important values to Lewis and Ronna Edgers.