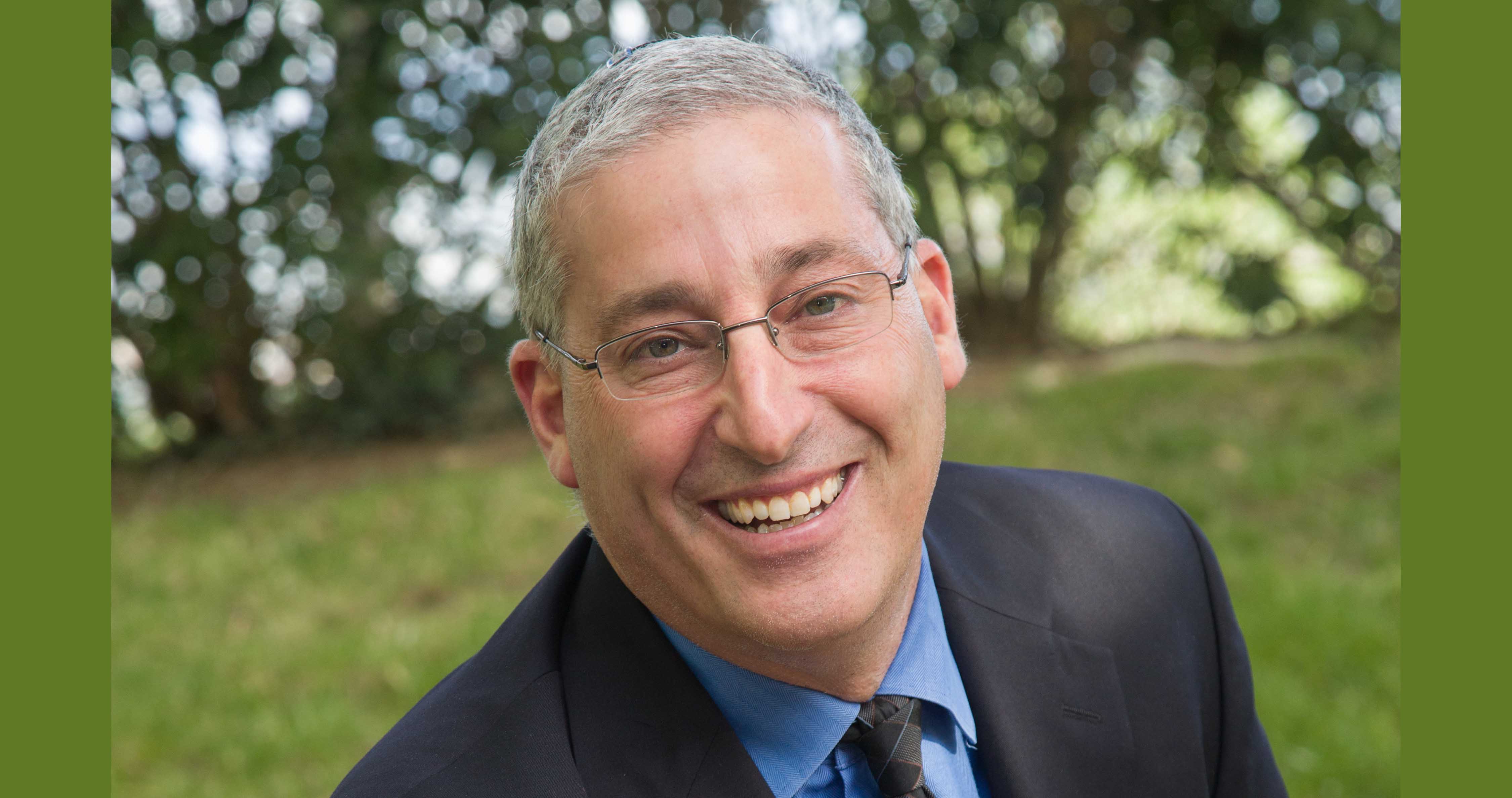 Larry Kligman, Head of School - Heschel Day School
Head of School, Heschel Day School and Heschel graduate, class of '85 
I've been working at Heschel for 27 years. I think what brought me here back then, was that I enjoyed being part of a community, enjoyed the integration of Judaic into general life. You were not necessarily getting in the car and going somewhere to do Jewish, you weren't driving to temple or Hebrew school, this was just your life. You were Jewish. There were Jewish things happening but you weren't labeling it as such, just living your life and I was drawn to that. I was in college and realized that I wanted to be in education. I love being Jewish and I love sports and athletics, so I started teaching Judaic studies and PE. Not too many places where you can do that. I coached and taught PE here because it got me around a ball. And I played here when I was student. 
Eventually, I was made Dean of students, then middle school director, and now head of school. I've been blessed that I was always able to advance my career through the school and be challenged with a lot of opportunities. Through each position I learned a lot from others, from my colleagues, and a lot of mentors helped shape my leadership. And I feel that in any capacity – from coaching basketball to serving as head of school – that hopefully I am making a difference. It was like I've always said - I love what I do, I love who I do it with, and I love where I do it. Maybe my strongest role here, and what's enhanced things for me, is being a parent at the school. My wife and I know that every day our children are being challenged intellectually, and their souls are being nurtured.   
The Jewish education calling has always been there. I was a camp counselor at Alonim and that's where I met my wife, and I loved it there so much and thought what can I do with that? I was a sports director there, I led services there, I read Torah, so I think I was trying to find out how to do this every day of my life, not just during the summer. That's what drew me.  
Pull quote:  "…I feel that in any capacity – from coaching basketball to serving as head of school – that hopefully I am making a difference."