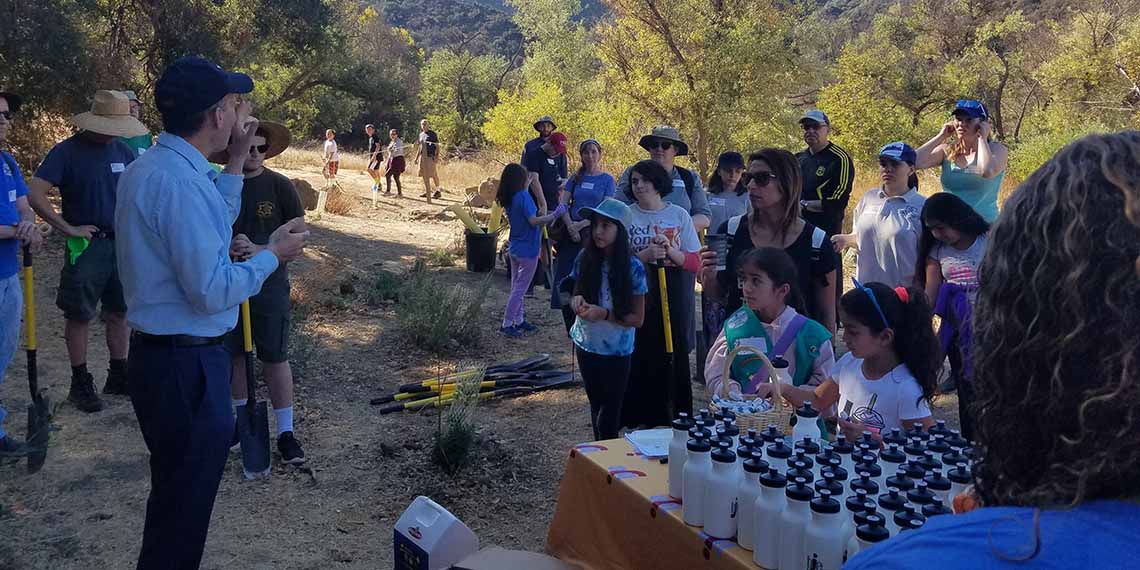 Learning, Action, Reflection at Malibu Creek State Park
On October 21, more than 75 community members from across Greater Los Angeles joined BJE and Mountains Restoration Trust for a family-friendly day of community service learning at Malibu Creek State Park. The morning's activities followed BJE Impact's service learning model of: learning, action and reflection. Led, by BJE Impact's Rachel Dubowe, everyone discussed the Jewish values that framed our work with the natural environment, both before and after the gardening,
Individuals of all ages and affiliations showed up to help, including entire families and several groups of boy scouts and girl scouts.
Participants planted native vegetation in the area, such as purple needle grass and creeping wildrye. They also mulched, weeded, and watered new and young plants in order to help assure that they make it into adulthood.
This amazing community service day was co-chaired by sisters-in-law Amy Leibowitz (a BJE board member) and Kimberly Schwarz.
To see more photos from the day, click here.
A spring service day is being planned. For information about this or other future service project opportunities with BJE, contact Millie Wexler at 323-761-8631.