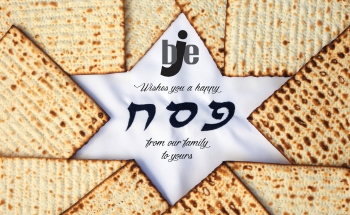 Let Freedom Ring!
The unlimited availability of information at the push of a button makes teaching and learning altogether different, today, than in the (ever more remote) 20th century.  Education is not about mastery of a body of knowledge; it's about processing, synthesizing and wisely applying abundantly available information.  Project-based learning and collaborative problem solving are, appropriately, increasingly at the core of students' educational experiences.
The central prayer of traditional Jewish liturgy, the amidah, includes a blessing recognizing the great gift of human capacity for knowledge and, beyond that, for understanding.  The Hebrew word for understanding, "binah," means to make distinctions; to recognize differences between one thing and another.  Millennia ago, the Hebrew Bible records, King Solomon – early in his reign – experienced God's presence in a dream. He heard God ask: "What shall I give you?"  Solomon replied: "Give your servant an understanding heart…that I may discern between good and evil."  In our time, with access to knowledge seemingly boundless, the capacity for understanding is vital.  Jewish education nurtures "binah," the discernment to distinguish between the ephemeral and values that are enduring.
The Talmud, in addition, points to the desirability of learning combined with the tools to logically apply what has been learned to new situations.  This, too, is an essential part of learning to live in a rapidly-changing world.  It is an integral part of Jewish education.
As Pesach approaches, we read of the first mitzvah the Israelites were to observe in preparation for leaving the slavery of Egypt.  The instruction: to  proclaim the new month.  Sanctifying and taking responsibility for time remains central to Jews, Judaism and Jewish education.  
We who live in twenty-first century America enjoy far more privileged circumstances than Jews of centuries past and the vast majority of people alive, today.  A focus on understanding ("binah") coupled with making our months and days count – rather than, simply, counting our days – are hallmarks of freedom.  Pesach reminds us that there is more to freedom than liberation from bondage; it is a message that we share across the generations at the seder and that is at the heart of Jewish education throughout the year.  May we appreciate the gift of freedom, as we recall that "you were strangers in the land of Egypt."  Hag sameah; let freedom ring!