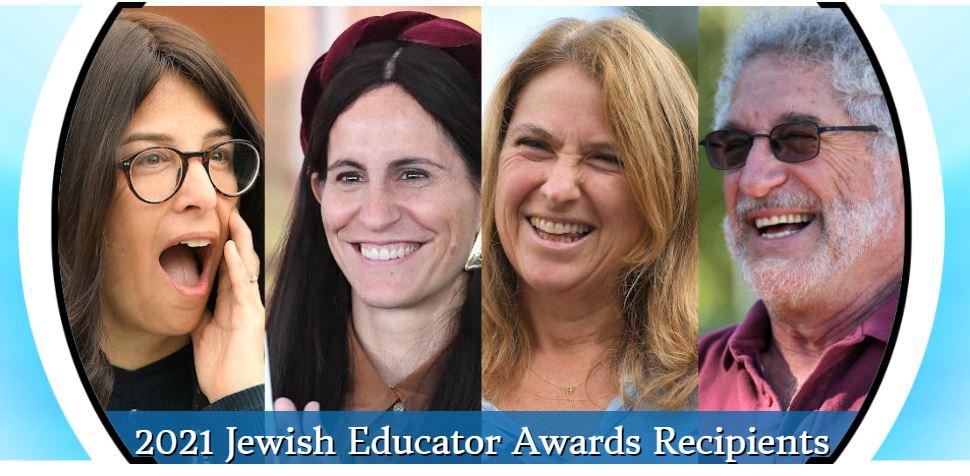 Milken Family Foundation and BJE Honor Outstanding Jewish Educators
Since 1990, the Milken Family Foundation has annually sponsored Jewish Educator Awards, spotlighting outstanding day school educators at BJE-accredited schools. Each year, four educators receive the prestigious awards including prizes of $15,000 each.  The education community will gather in person at a Milken Family Foundation-hosted communal luncheon in the coming months to celebrate these outstanding educators.  BJE congratulates each of them and offers its thanks for their tremendous contributions to educating Jewish youth in Los Angeles.
This year's Milken Family Foundation Jewish Educator Award recipients are:
 
Yoav Ben-Horin, Director of Global Jewish Education, deToledo High School
Cherie Friedman, K-8 General Studies Associate Director, Kadima Day School
Dr. Natalie Williams, Principal, YULA Girls High School
Chana Zauderer, Principal of General Studies, Yeshiva Rav Isacsohn 
Jewish education is the most effective means of ensuring that Jewish youth understand our history and destiny, the responsibility to repair the world, and the joy of doing so."
Milken Family Foundation Chairman and Co-Founder, Lowell Milken
"As a teacher, you may get acknowledged by your students, by parents, and within your school or organization, but an award that comes from outside your organization feels like recognition of what you as an educator do for the broader community. The Milken Award comes as a complete surprise – it's not something for which teachers apply. It's a chance to see your name counted among educators you know and admire, and it does feel like you're part of something bigger. No teacher does the work we do in pursuit of an award, but to be recognized in front of our families and fellow educators is very meaningful." 
Eric Hartung, former recipient of the Milken Jewish Educator Award and newly elected BJE board member 
Mazal tov to all of this year's recipients!
For more information about the Milken Family Foundation Jewish Educator Awards, please visit their website.