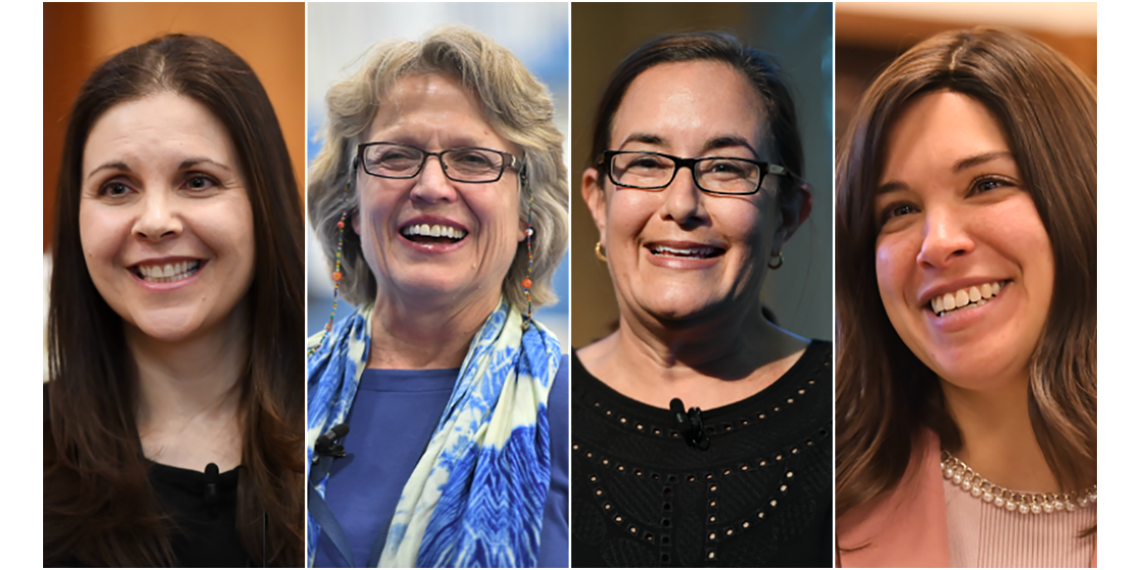 Milken Family Foundation Honors Teachers at BJE-Affiliated Schools
The new year was sweetened for four exemplary Los Angeles Jewish day school educators when they were surprised before their entire school communities with the prestigious Milken Family Foundation Jewish Educator Award (JEA). Those honored are (from right to left):

•    Yehudis Blauner, General Studies principal, Cheder Menachem    
•    Adrienne Coffield, Director of Academic Technology, Brawerman Elementary School 
•    Melody Mansfield, English/creative writing teacher, Milken Community High School
•    Jenny Zacuto, Language Arts teacher, Yeshivat Yavneh

During four unique school-wide assemblies, the four educators were caught off-guard by Milken Family Foundation Executive Vice President Richard Sandler and, at Milken Community High School, by Lowell  Milken Chairman of the Milken Family Foundation , as well as by BJE: Builders of Jewish Education Executive Director Dr. Gil Graff. Recipients responded with emotion as students and colleagues cheered their appreciation.
"What could be more essential to the Jewish future than ensuring that our youth achieve their academic potential, lead lives that contribute to improving our communities, and grow to embrace the joys and responsibilities of their Jewish heritage?" asked Sandler who has been involved with the Milken Family Foundation's Jewish Educator Awards since 1990 when the Foundation first presented the awards. "Outstanding Jewish day school educators are vital to this mission."
"By honoring the most outstanding among these important individuals with the Jewish Educator Awards, we seek to dramatically expand the support and recognition for teachers, administrators and other education professionals affiliated with BJE," said Lowell Milken, who originated the Awards. "By surprising educators with their Awards before entire school communities, we express in a very public way that excellence in education should be rewarded. And by capturing the imagination of students, we encourage young people to consider the adventure of teaching in their own lives."