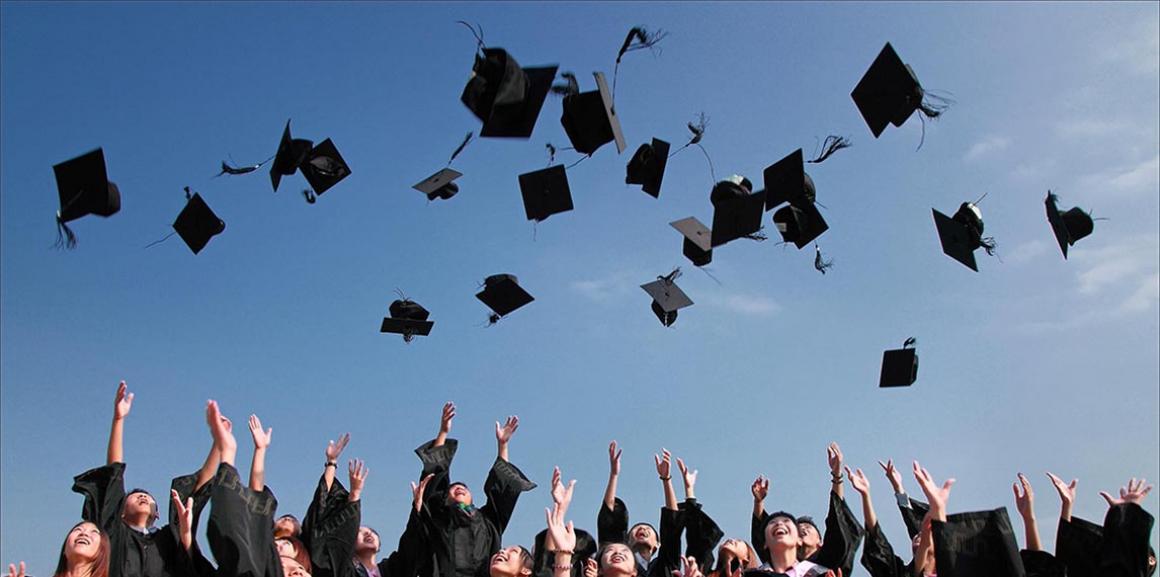 Missing Out on Year End School Traditions
For students across the world, this pandemic has created a seismic shift in their current education. It is becoming increasingly possible that for many, the remainder of the school year will be conducted virtually, with no return to campus. This may mean forgoing most of the usual celebration and ritual associated with the end of the school year, and for graduating students, possibly even missing the chance to walk in a formal graduation ceremony.
BJE reached out to heads of school at some of LA's day schools to get their thoughts on how we as parents, grandparents and teachers can help students deal with their disappointment. What follows are thoughts from Rabbi Ari Segal, Head of School at Shalhevet High School; Mark Shpall, Head of School at deToledo High School; and Betty Winn, Interim Head of School at Sinai Akiba Academy.
Rabbi Ari Segal, Head of School, Shalhevet High School
It truly is such a disappointment for all the students, especially the graduates who have worked tirelessly for 18 years for their "moment" on stage. High school graduation is a culmination of a huge chapter in one's educational journey; it signifies so much more than just having "finished high school." Not having a chance to partake in that "rite," to have guarantee of being able to achieve a sense of closure with one's adolescence and be handed permission, in a tangible/concrete sense, to transition to adulthood... What a tough pill to swallow. I imagine the students would feel neither here nor there, and that's an unsettling notion. 
 
I'm reminded of the maxim that, "Man plans, and G-d laughs." This couldn't be a more relevant manifestation of such a lesson — a very important life lesson. Our imagination is wonderful, in all its glory. We are encouraged to dream! We create and preview an amazing experience. We can see how delighted and joyous we feel, adorned in our best attire. We laugh and celebrate, albeit in our imagination. 
 
Yet, oftentimes, we are met with a reality that hardly reflects our vision; and we are reminded that we are not in control as much as we like to think we are. None of us planned for this to happen. None of us wish for life to be as it is right now. 
 
I know it's a big ask, but the best we can do is roll with the punches because if we can't bend with the wind, we will surely break. What we do have power over is our mindset and our attitude. Perhaps we can empower the students to embrace the fact that their grade will go down in the school's history as having the only virtual graduation! And we will make it as special and spectacular as we can while they do their best to exit with grace and pride. Sulking and digging our heals into what "should've been" won't make a difference, so let's do our best to celebrate them and all their effort as much as we can and in the ways that we can, given the current circumstances.
 
I'm glad we're taking the time to recognize the students' pain and loss and to give it a name: "disappointment."
Mark Shpall, Head of School, deToledo High School
While our country and the world grapple with this insidious virus that is affecting people's health and livelihoods, we cannot discount the sense of loss our seniors are feeling. The senior year of high school is a seminal American event and the end of the year activities are a moment in time that marks the American transition from childhood to adulthood. While there is no comparison between the loss of these experiences and the need to stay healthy, as a school, we have tried to confront and work through this sense of loss directly.
The first approach has been to communicate with our seniors, and our community, as often as possible. We want to try and address the concerns of our students, especially the decision on specific events, but without deciding too early. In addition, when we have had to make the incredibly painful decisions to cancel certain events – our all-school Shabbaton being at the forefront – we have engaged with our student leaders to help re-imagine other activities that might be able to ameliorate the pain of the loss. Whether that has been through Netflix watch parties or community Shabbat candle lighting through Zoom we are trying to keep the connection and community that defines de Toledo High School. I am thankful and proud at how our seniors have dealt with these losses while keeping the appropriate perspective, and their insights and ideas will continue to help us create a different, but still very special, culminating moment for them.
Betty Winn: Interim Head of School, Sinai Akiba Academy
We are all doing our very best, and are learning together along the way.
We recognize that this time is difficult for everyone. You may feel the need to be in control. The challenge at this time is that it feels like everything is out of our control and that can be scary, and can create stress and anxiety.
May I suggest that rather than thinking about what we can't control, we focus on what we can control. We now have been given the time that we never seem to have, for sitting down for meals together, time for reading a good book, or reading to our children, time for working on our relationships, time for reaching out to friends, time for exercising, time for taking a long walk, or taking a nap. It is also a time for creating calm within our homes. For building and adhering to schedules and routines. It's time for teaching our children resilience, and the strength that resilience brings. I know that there are many disappointments… cancelled simchas, vacations, programs. But your children will learn from this experience, what are truly the important values within your family.