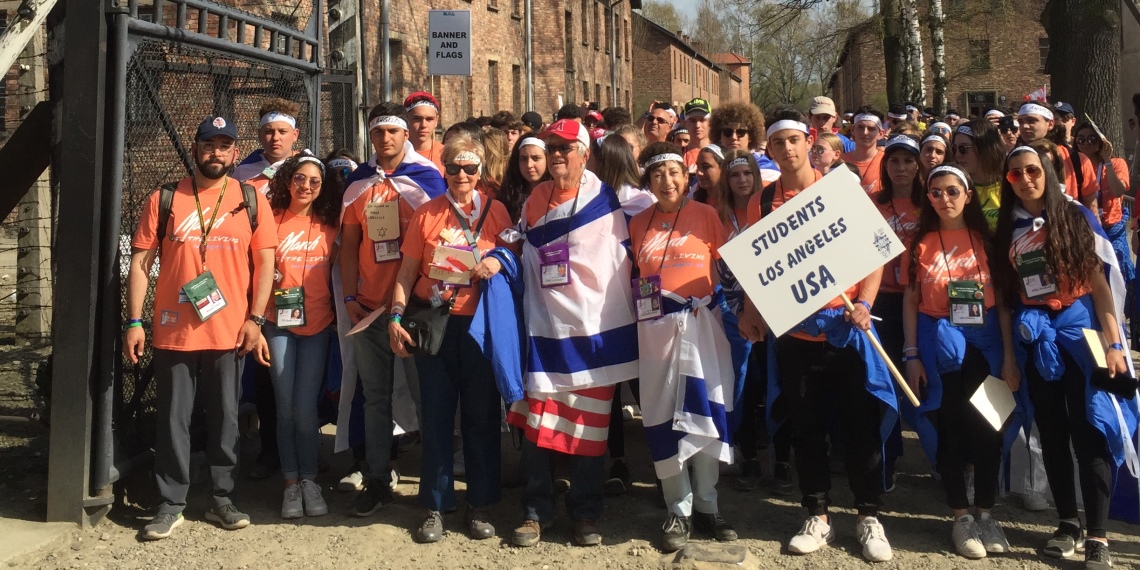 Nearly 300 Angelenos Participate in BJE March of the Living
On April 29, nearly 300 Angelenos will head to Poland and Israel to participate in BJE March of the Living. Each year, the BJE-led program enables more than 200 teens, survivors and staff members, to visit Poland's concentration camps and reflect on the stories of those who lost everything.  They also experience Jewish life in Poland pre, post, and during the Holocaust. On Yom Hashoah, Holocaust Remembrance Day, BJE's delegation will join 12,000 people from around the world for the March out of Auschwitz and Birkenau, commemorating those who were not so fortunate to walk out of those gates and whose lives were cut short during the Holocaust.
BJE March of the Living is a two-week experience and the 2019 Los Angeles delegation is honored to be accompanied by six Holocaust survivors who become guides, story-tellers and surrogate grandparents to the group. The experience teaches a profound lesson in Jewish history, personal Jewish identity and has a powerful life-changing impact on its participants. 
As the Los Angeles BJE delegation embarks on their journey this week, please consider giving any amount in remembrance of Yom Hashoah. Your generous contribution will allow more teens to experience this transformative trip next year, so that they can become witnesses for future generations.
Watch a student-made film about the BJE MOTL experience here.
DONATE ONLINE.
You can follow the trip progress on Instagram or through our daily blog. 
#NeverForget #BJEMOTL