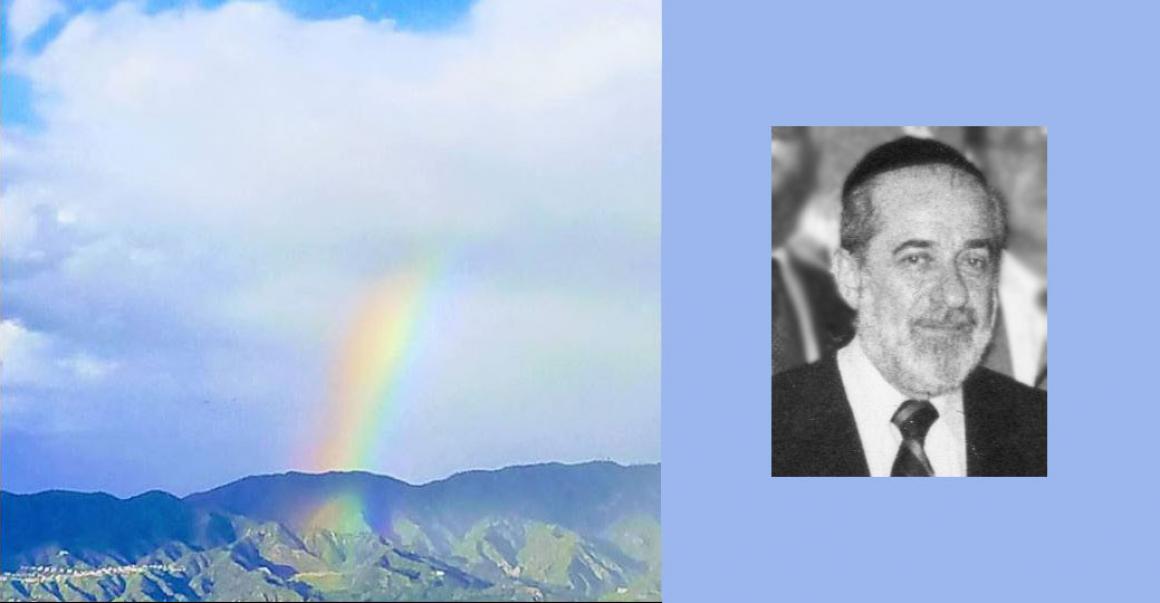 Of Optimism and Hope in Unusual Times
During this seemingly unique period, I found myself reflecting on the life and times of BJE's longest serving educational professional, Rabbi Zalman Ury, z"l.  Rabbi Ury, whose tenure at BJE spanned 1959-2006, lived an extraordinary life.  Born in a small town in Poland, he attended the famous yeshiva in Kletsk, headed by the noted Rosh Yeshiva, Rav Aharon Kotler.  During World War II, Zalman Ury and his yeshiva classmates were deported by the Soviets to a labor camp in Siberia, then to a collective farm in Uzbekistan.
Surviving the war years – by then, in his twenties – Zalman and his wife, Eva, made their way to the United States where he rejoined his Rosh Yeshiva, Rav Aharon Kotler, who had established a center of Jewish learning in Lakewood, New Jersey.  Completing his rabbinical studies, Rabbi Ury moved to St. Louis to head a yeshiva day school. In 1957, the Urys moved to Los Angeles, where Rabbi Ury initially served as principal of Hillel Hebrew Academy.  
By the late 1950s, a handful of yeshiva day schools had been established in Los Angeles (the first day schools in L.A. not under Orthodox auspices were founded in the late 1960's), and student enrollment was growing.  BJE leadership felt that engaging an educational professional with knowledge and experience to help nurture the development of yeshiva day schools, individually and collectively, was an important step in meeting BJE's goal of enhancing  the quality of Jewish education in all of its settings, including this newly emerging sector.  Rabbi Ury was hired, in 1959, as BJE Consultant to Yeshiva Day Schools; it was a position that he was to hold until his death, in 2006.  The forty-seven years of his service were a time of considerable growth in the number of schools and students in yeshivot as well as of great strides in enhancing curriculum and instruction and developing and expanding campus facilities.  
Rabbi Ury had an abiding interest in mussar, the cultivation of ethical traits of character.  In fact, he earned a PhD in education at UCLA, writing about the educational approach of Rabbi Israel Salanter, founder of the modern (19th century) mussar movement.  Rabbi Ury's relationship to the mussar movement included a very personal connection.  While still in Europe, during one of his years of yeshiva study, the future Rabbi Ury lived in the home of one of his teachers who was, in turn the student of a close disciple of Rabbi Salanter.  Rabbi Ury, the student of the student of the close disciple of Rabbi Salanter brought his appreciation of mussar to America, authoring a book for school-aged children titled: The Story of Rabbi Yisroel Salanter.
Why is it that, at this unusual time, while working remotely, at home, I thought of Rabbi Ury?  It is, I suspect, because of the sense of optimism and hope that Rabbi Ury lived and communicated throughout the years that I knew him.  Having experienced the bleakest of times, Rabbi Ury envisioned and helped build a better tomorrow.  This was not only expressed in his professional roles (incidentally, alongside his educational work at BJE, Rabbi Ury led a congregation in the Pico-Robertson area, for decades).  Rabbi Ury kept a rolodex on his desk and regularly called individuals whom he knew to be alone, or in poor health, simply to let them know that someone was thinking of them.  
Though recognizing that the trajectory of history is not linear, Rabbi Ury was certain that humankind was heading toward a brighter future.  A person of deep faith, Rabbi Ury saw the hand of God in all matters, great and small.  At the same time, he knew and lived the conviction that, in the words of John Kennedy, "here on earth God's work must truly be our own."  
This shabbat, in the cycle of weekly Torah study, Jews around the world will conclude the Book of Exodus.  The close of each book of the Torah is traditionally marked by the collective declaration, hazak, hazak, ve-nithazek: may we be strong and strengthen one another.  Though physically in the mode of social distancing, may we continue to strengthen ourselves and one another, building and sharing a brighter tomorrow.  
Dr. Gil Graff is the Executive Director of BJE.