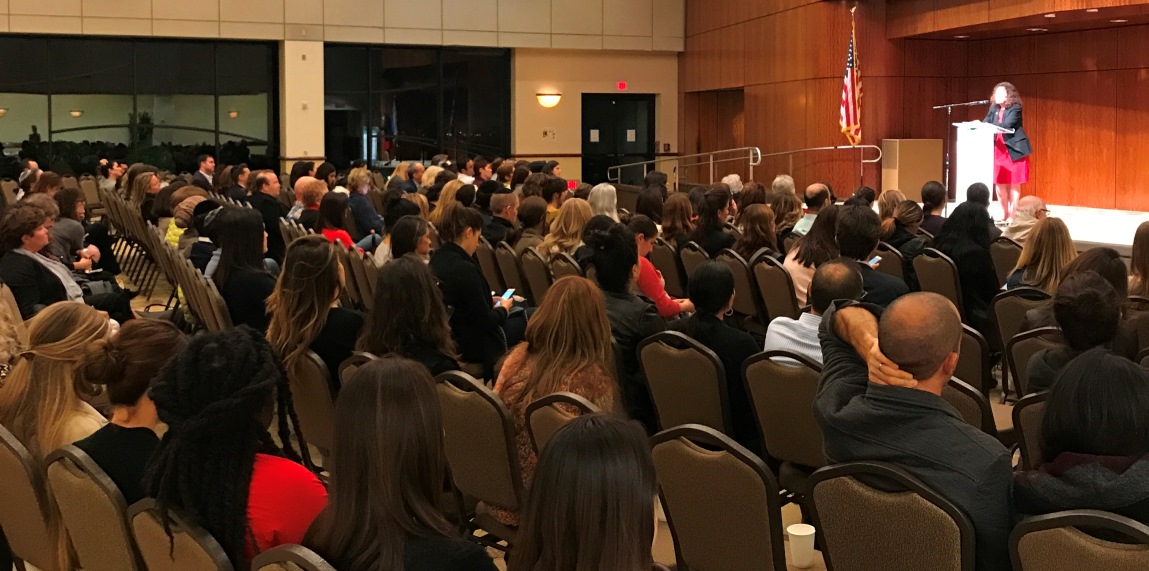 Parenting as Preventative Medicine
On November 13th, over 250 parents and early childhood education professionals gathered at Westwood's Sinai Temple for a talk given by Dr. Alicia Lieberman, one of the foremost experts in the field of early brain development.
This talk was sponsored by the Simms/Mann institute, a field leader in the application of neuroscience research to parent education. BJE, a partner in the work of disseminating this research to Parent & Me educators in Jewish early childhood education settings, was proud to promote Dr. Lieberman's talk to its network of affiliated schools. 
Dr. Lieberman's presentation, "Parenting as Preventative Medicine: How Early Relationships Promote Lifelong Health, Wellness, & Resilience," covered a range of hot-button issues in parenting and early childhood education, including the emotional importance of early relationships, transitions and separations, and strategies to help parents and children cope and thrive in today's stressful world.
If you'd like to learn more about the Simms/Mann Institute's work with BJE and the Jewish Federation, contact Leslie Silverstein.
Alicia F. Lieberman, Ph.D., is author of The Emotional Life of the Toddler, which as been hailed "groundbreaking" by The Boston Globe and is being used as a "go-to" book for parents and as a text for courses in early child development across the country. Dr. Lieberman holds the Irving B. Harris Endowed Chair in Infant Mental Health at the UCSF Department of Psychiatry, where she is a Professor, Vice Chair for Academic Affairs, and director of the Child Trauma Research Project at San Francisco General Hospital. She is on the board and past president of Zero to Three: National Center for Infants, Toddlers, and Families.