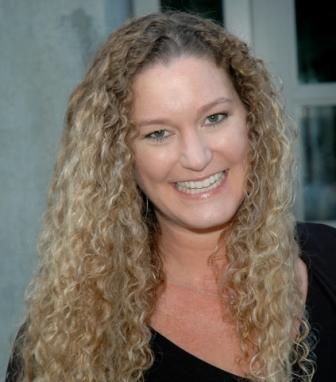 Rachel Kaplan, BJE/JKidLA Concierge for Jewish Education
To me, being a Builder of Jewish education means we're building upon our Jewish heritage and our traditions through education. My role is to connect the community with all different types of Jewish educational opportunities so they can grow as Jews – camps, schools, youth programs, parent and me classes.
I send out an e-blast every two weeks with information about programs and resources in the community. One time I got a phone call from a woman who told me she'd been meaning to call because she wanted to thank me. She'd recently had a baby and wasn't working, so money was a bit tight for her family. She was looking for classes for new moms, but she felt the referrals I'd given her were more expensive than she could afford at the time. Then she saw a voucher in one of my e-blasts, but it was for the West Valley and she lived in Encino. I encouraged her to call the Valley Outreach Synagogue because they have no facility and could potentially make a spot for her in a group closer to home. Sure enough, they were happy to accept the voucher, and she was able to get a group of moms together, so they created a wonderful class for her right in her home. Now she's connected to the Jewish community and involved.
I spoke with a family who was moving here from Canada, referring them to schools and giving them information about the community. As is usually the case, I didn't hear about where they landed, but I noticed that on Giving Tuesday, they made a generous donation to BJE, so they must be happy with the support we were able to provide.
Connecting with people is really my favorite part of what I do – connecting with families, and also connecting them with people in Jewish schools and organizations. I really feel like I have so much knowledge about the Jewish community in Los Angeles. I love having the chance to share it!