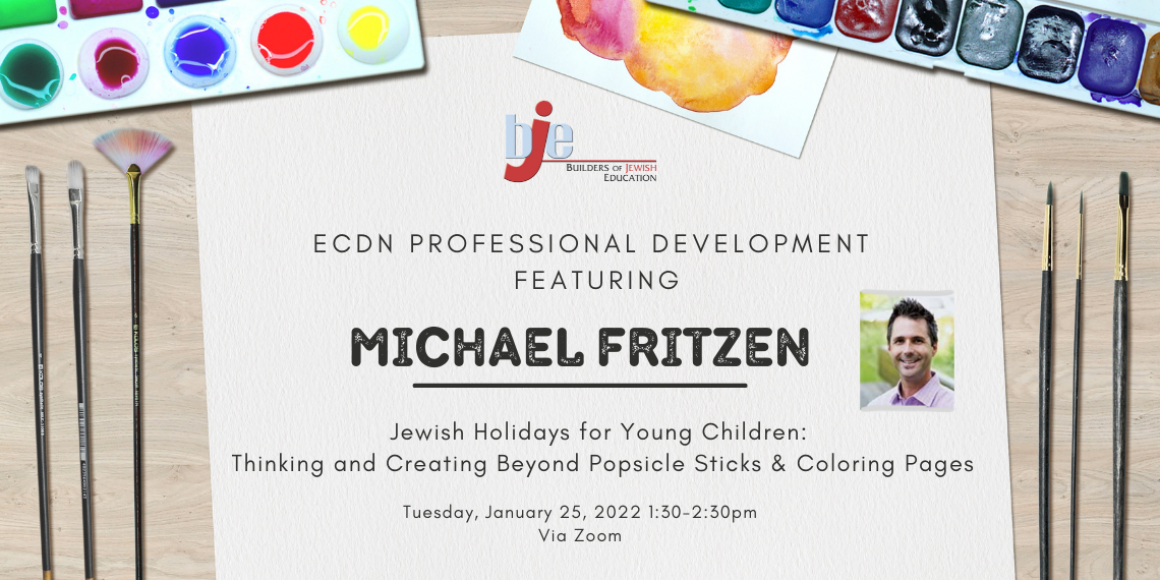 Rethinking Jewish Holiday Lessons for Young Children with BJE's Early Childhood Network
Teaching about the Jewish holidays is an essential part of every Jewish early childhood program, and engaging in hands-on craft projects is a favorite practice. But so many families have the same chanukiot or Purim graggers from each of their children socked away somewhere in a box. BJE's Early Childhood Educators Network brought in Michael Fritzen, Program Manager for PJ Library, to lead a fun session on taking different approaches to teaching and celebrating Jewish holidays in the classroom.
Michael is a seasoned nonprofit professional, with expertise in arts and education programming, and has partnered with BJE to lead a number of programs for educators and families, including past BJE community service learning events.
Michael explained, "The program offers educators a wealth of new ideas, resources, and tools that will inspire them to rethink the hands-on activities they are offering children in regard to Jewish holidays and values."
Teachers were excited to spend an hour rethinking and recreating traditional holiday crafts – from cut and paste to creative, open-ended, memorable Jewish value-inspired keepsakes.
For more information, contact Carly Rosenstein, BJE Early Childhood Education Specialist.