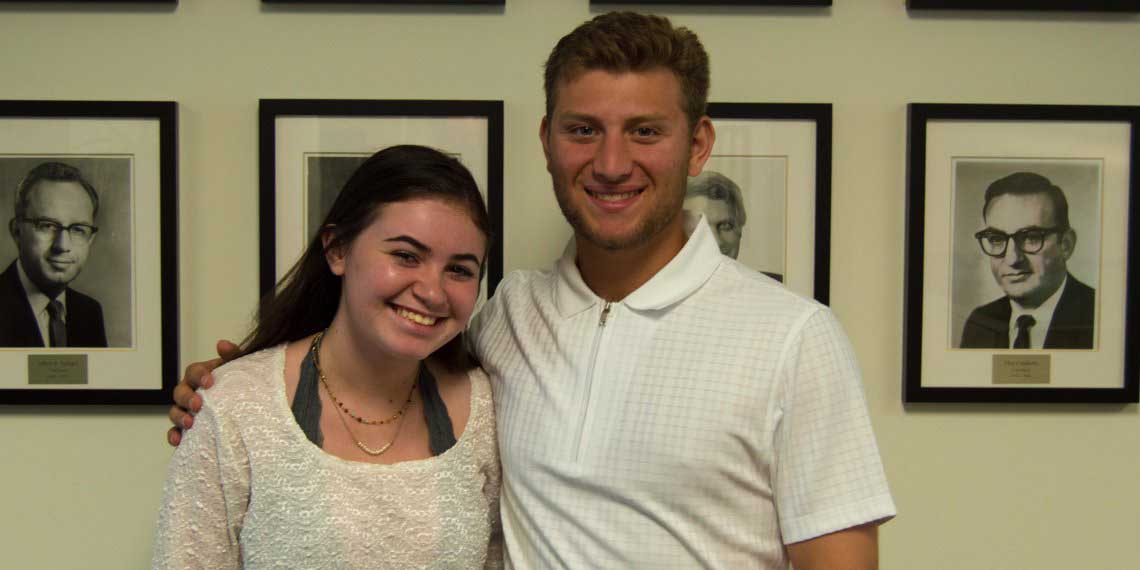 Thank You To Our BJE High School Interns
For the second summer in a row, BJE was fortunate to have two teens - Michael Finkelstein and Maya Weiss - interning in our offices through the Jewish Federation's LA Jewish Teen Initiative. The  4-week program enables high school students to explore Jewish Community Agencies. 
Maya, going into her senior year at El Camino-Real Charter High School interned with the Donor & Community Relations Department, while Michael, going into his senior year at Santa Monica High School, interned with BJE's Center for Jewish Educational Engagement & Experiential Learning.
 "BJE has given me such a great learning opportunity. Everyone who works at BJE really cares about their job and it shows in the direct impact they have on the community," said Weiss.  "My supervisors challenged me, taught me many new skills, and I think the work that I did at BJE was meaningful. I'm sad my internship only lasted four weeks, but I hope I can do more work for BJE in the future."
"I am grateful for my amazing supervisors and co-workers that made me feel at home during my internship. This internship was my first step into the 'real world' and I couldn't ask for a better working environment than BJE," said Finkelstein. "I was able to have fun, experience uncharted territories of my life and grow as an individual during my time at BJE."
We wish Maya and Michael the best of luck going into their final year of high school, as well as into college and beyond, with the hope that they may one day return to serve the Jewish community in their professional careers. 
Summer teen internships, year-round graduate student internships and the BJE Lainer Interns program (for select college sophomores, juniors, and seniors) offer teens and young adults the possibility to explore careers in Jewish education and the Jewish community.