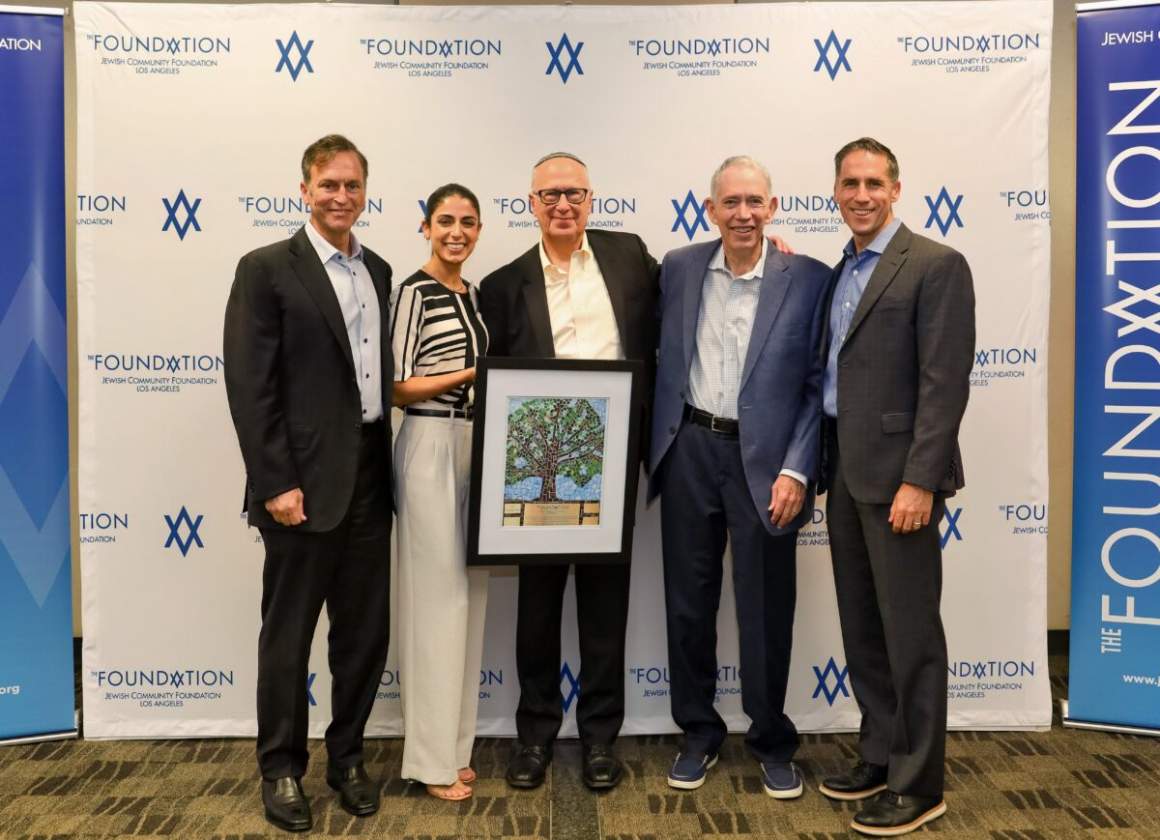 The Foundation bestows Inaugural Marvin I. Schotland Leadership on Dr. Bruce Powell
The Jewish Community Foundation of Los Angeles (The Foundation) announced Dr. Bruce Powell as the recipient of its inaugural Marvin I. Schotland Leadership Award. The honor recognizes a Jewish nonprofit professional in the Los Angeles Jewish community who exemplifies the vision and leadership personified by Marvin Schotland.
In selecting Powell, presently dean of the School for Jewish Education and Leadership at American Jewish University, The Foundation honors his half-century of contributions as a founder and head of three Los Angeles-area Jewish schools – Yeshiva University of Los Angeles (YULA) High School, Milken Community High and de Toledo High School.
BJE joins in congratulating Bruce Powell and thanks the Foundation for recognizing the importance of Jewish education in building and sustaining a vital Jewish present and future.
From Rabbi Aaron Lerner, Foundation president and chief executive officer
Dr. Bruce Powell's contributions to the Los Angeles Jewish community over the course of his career are deeply appreciated. His work in education has transformed the lives of thousands of students and their families, and he's managed to do it all with warmth and humility. He is richly deserving of this accolade and we are proud to recognize Bruce as the inaugural Marvin I. Schotland Leadership Award recipient."