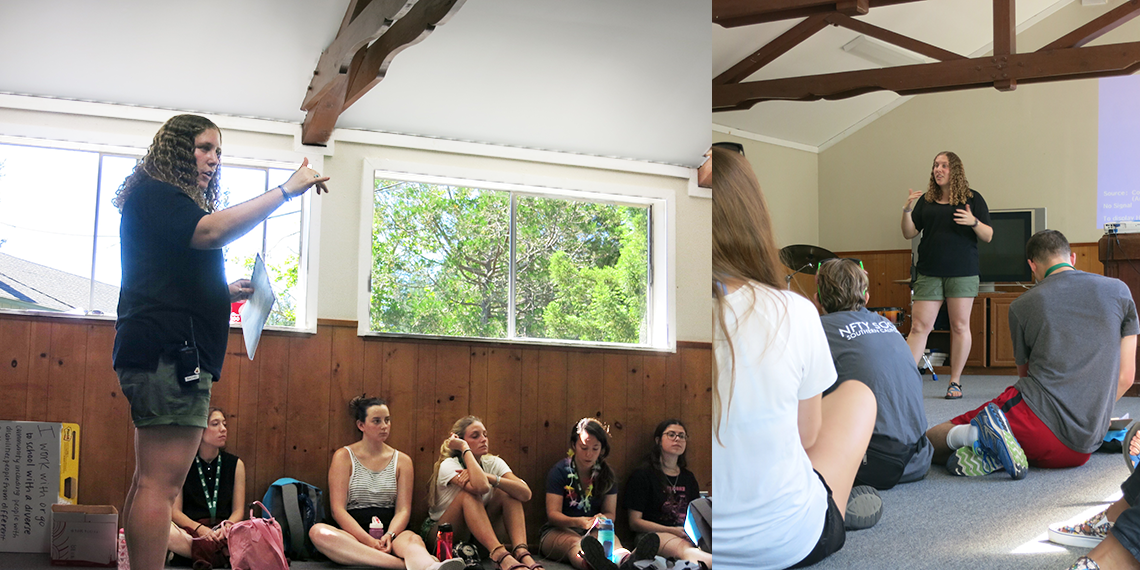 Welcome Rachel Dubowe!
BJE is delighted to welcome Rachel Dubowe to its staff as Experiential Educator. In this role, she coordinates BJE Impact - providing consultation to congregations and organizations on teen service learning programs - runs BJE's Teen Service Corps Day Camp, coordinates BJE's Lainer Fellowship which works with campus Hillels to encourage student leaders to explore careers in the Jewish community, and assists with the Professional Learning Community for experiential educators who work with teens in partnership with the Los Angeles Jewish Teen Initiative (LAJTI).
Growing up in Southern California, Rachel was raised with a love of Jewish experiential learning and sunshine. She is a proud product of the Reform youth movement, NFTY, and still consults with and staffs NFTY SOCAL programs. She is a firm believer in the power of summer camp and credits a huge part of her Jewish identity to URJ Kutz Camp and URJ Camp Newman where she spent significant time as a participant and senior staff member. Rachel graduated UC Davis, where she was very active in Hillel, with a B.S. in Human Development. She also earned a Masters in Jewish Education from the Rhea Hirsch School of Education at HUC.
 
Rachel is devoted to creating and participating in inclusive Jewish communities that are dedicated to building a more resilient and accessible Jewish future. "Education doesn't only happen in a classroom," Rachel said. "I believe we can create space for everyone to be their best selves, and I am thrilled to be working to facilitate experiential learning."  
Los Angeles Jewish Teen Initiative's BJE Impact, provided by the BJE: Builders of Jewish Education, is a feature of the Janet and Jake Farber Teen Experiential Educator Network.  The LAJTI is co-funded by the Jewish Federation of Greater Los Angeles and the Jim Joseph Foundation, with seed funding provided by the Jewish Community Foundation of Los Angeles.