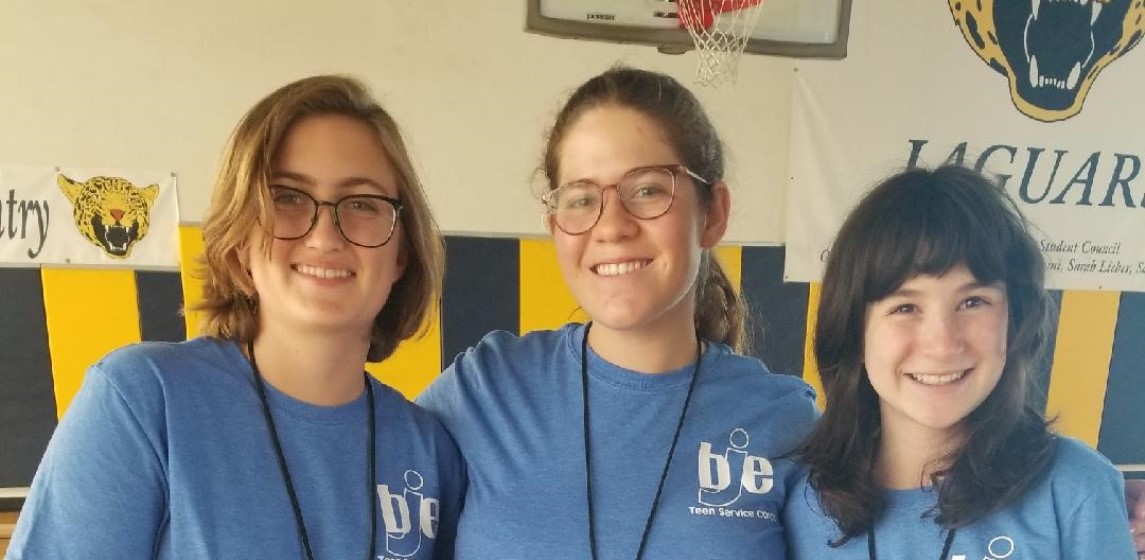 Welcoming our Summer Interns!
For the third consecutive summer, BJE is fortunate to have three teens- Katherine Eble, Riley Sobel, and Lily Spar- interning at the BJE offices as part of the Jewish Federation's LA Jewish Teen Initiative. The 4-week program enables high school students to explore the work of Jewish community agencies.
Riley Sobel and Lily Spar, going into 11th grade and 12th grade at the Episcopal School of Los Angeles and Milken Community High School, respectively, are spending their internship on projects of BJE's Donor & Community Relations department.
Katherine Eble, going into 12th grade at San Pedro High School, is working on teen experiential programs, including this summer's BJE Teen Service Corps. 
Summer teen internships, year-round graduate student internships and the BJE Lainer Interns program (for select college sophomores, juniors, and seniors) offer teens and young adults the possibility to explore careers in Jewish education and the Jewish community.