Candace Brand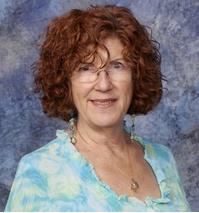 Program Assistant for Teen Experiential Education
(323) 761-8609
[email protected]
Candace joined the BJE staff in 2011, and in 2012, became Program Assistant for Teen Experiential Programs including: March of the Living, BJE Impact and the (summer) Teen Service Corps.  She brings to the program a variety of professional experiences: working as a counselor with street gangs in Southern California, a financial analyst, owner/operator of a cattle ranch in the East Mojave Desert and Montana, high school teacher along with executive assistant, office manager and bookkeeper for various firms.
She received her BA in Correctional Counseling from the Johnston College / University of Redlands, and Secondary Teaching Certification from the University of Montana-Missoula.  
She lives in Encino and has one adult daughter, Sassy.