Congregational Education (Part-Time Programs)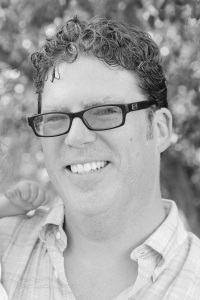 David Lewis, BJE Director of the Center for Excellence in Part-Time Jewish Education, convened BJE's Religious School Educators Network (RSEN) for a collective discussion about how to quickly ​adapt their programs from in-person to online, and has continued to hold well-attended Zoom meetings with the group twice a week. He has worked with the Jewish Federation, and online Jewish educational content providers based in Los Angeles, to harness free online materials and support to schools. Read a heartfelt letter from David about the great work being undertaken in part-time religious schools.
For more information about BJE's Programs during Covid-19, please click here.
_________________________
BJE provides programs and services to Religious Schools, Youth Groups and their professional staffs, that benefit more than 10,000 L.A. children and the hundreds of educators that serve them, fostering student learning and nurturing a love of Judaism. These programs seek to meet the educational needs of children and families taking into consideration the challenges of limited after-school hours and busy schedules. BJE helps these institutions enhance the skills of teachers and administrators and encourages the development of innovative new models that respond to the realities of life in the 21st century. 
Working with an existing network of educators across Los Angeles and beyond, BJE connects teachers and administrators together in order to enhance their practice and provide dynamic, high quality educational experiences for the children who participate in their programs.
Spiwak Special Needs Fund offers funding to eligible complementary schools to develop programming that includes children with special learning needs.
Professional Development for information about professional development opportunities for educators in congregational settings click here.
BJE Affiliated Religious Schools (Click here for a PDF of all schools).