Early Childhood Directors Network Conference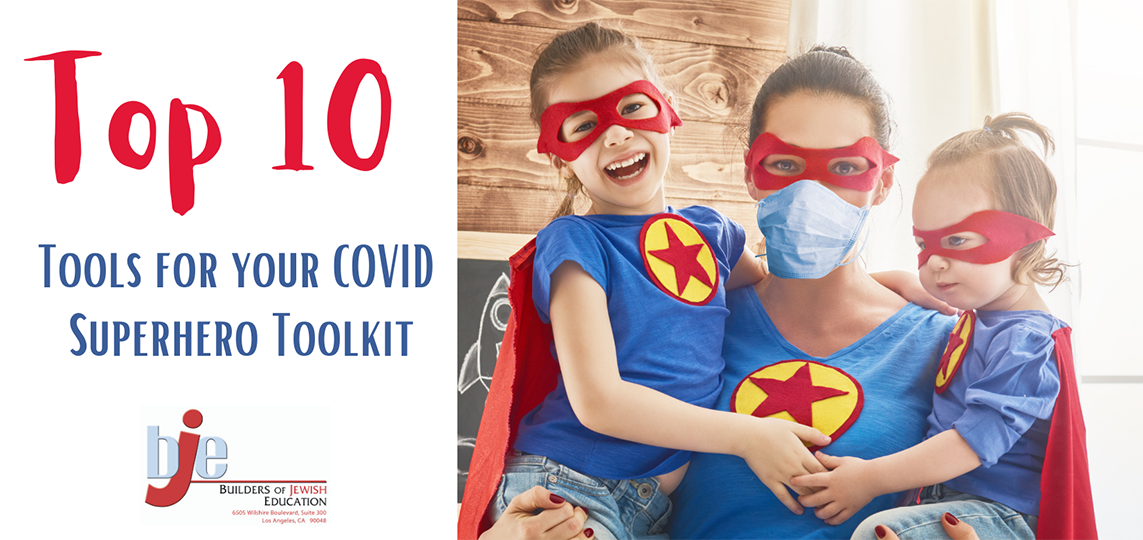 OPEN to ALL members of the Early Childhood Directors Network
BJE and the ECDN Leadership Team would like to invite you to our first Professional Development webinar of the year!
Top 10 Tools for Your COVID Superhero Toolkit
Wednesday, October 21st from 10:30-11:30am
Register for this free webinar HERE
Our session will help directors fill their toolkits with strategies for supporting their staff, parents, and themselves during these very unusual times by learning tried and true methods from directors within our own community. This workshop is geared toward ECC directors and administrators. All registered participants will be e-mailed the Zoom link prior to the workshop. This session will be recorded and available to view after the event.
This event is FREE but registration is required. Please register HERE.
Calling all directors/presenters! Do you feel like there is one thing you started at your school this year that is going really well? We are looking for directors who have something to share on one of the following topics. Please let me know ASAP if you are willing and able to present during this webinar on something your school has successfully implemented in one of these topics:
Showing teachers we care
Helping teachers bond with each other
Supporting teacher PD
How parents can show they care about our teachers
Helping parents get to know their teachers
Communicating with parents at a distance
Integrating parents into the school at a distance
Staying connected to the clergy
Keeping the director's virtual door open
Personal/professional life balance
We look forward to learning with you on October 21st!
Need more information?  Contact Carly Rosenstein at 323-761-8623