Dr. Miriam Heller Stern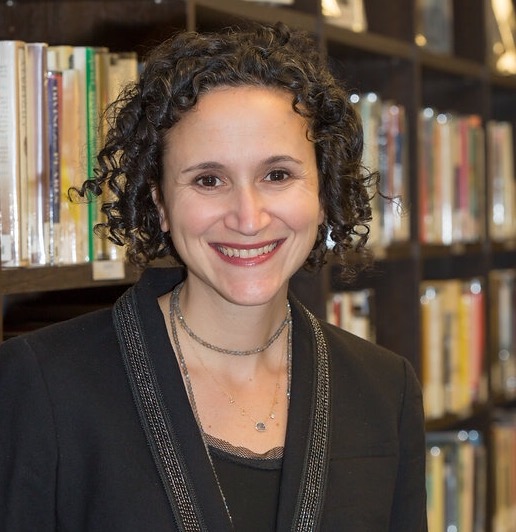 We are proud to announce Dr. Miriam Heller Stern as our keynote speaker for the 1st Annual Conference on Reinventing Religious Schools, held on Sunday June 11th.
To read her most recent article on religious school innovation click:
here 
In her position as National Director of HUC-JIR School of Education, Dr. Heller Stern is a national thought and change leader in religious school education.  Dr. Heller Stern's passionate and 'insider' voice will speak to the needs, successes, and potential of the most participated form of Jewish Education in North America.  Our conference is honored and elevated by her presence, experience, and enthusiasm.
Dr. Miriam Heller Stern joined HUC-JIR in July 2016 as the National Director of the School of Education. Previously, she served as Dean of American Jewish University's (AJU) Graduate Center for Jewish Education in Los Angeles, where she trained and mentored Jewish educators for a decade. She has taught courses on educational vision/philosophy of education, curriculum development, practitioner research, social foundations of education, and the arts in Jewish education.  She has published widely in various academic and professional journals and popular media outlets and is a frequent presenter at academic and professional conferences for educators. 
 
Dedicated to elevating the quality of educational options across the Jewish community, Dr. Stern serves as a coach, mentor and advisor to Jewish educational leaders, institutions and initiatives across the United States. She serves on the advisory boards of the Los Angeles Jewish Federation's Community Teen Initiative, theatre dybbuk, the Jewish Montessori Society, the Jewish Lens, the Beacon School for Boys, and education committees of the Harkham Hillel Hebrew Academy. She is a member of the editorial board of the Journal of Jewish Education and the Network for Research in Jewish Education Awards Committee. 

A historian by training and an expert in a variety of sub-fields in education, Dr. Stern's current research and writing focuses on teaching, learning and leadership that engages the arts and creativity. She founded Dream Lab, a strategic initiative aimed to infuse the field of Jewish education with creativity through professional development, thought leadership and talent cultivation. Together with her husband Jonathan, she proudly channels her interest in creativity into parenting their three elementary and middle-school aged children.