Impact From A Distance: Behavior Support to Engage All Learners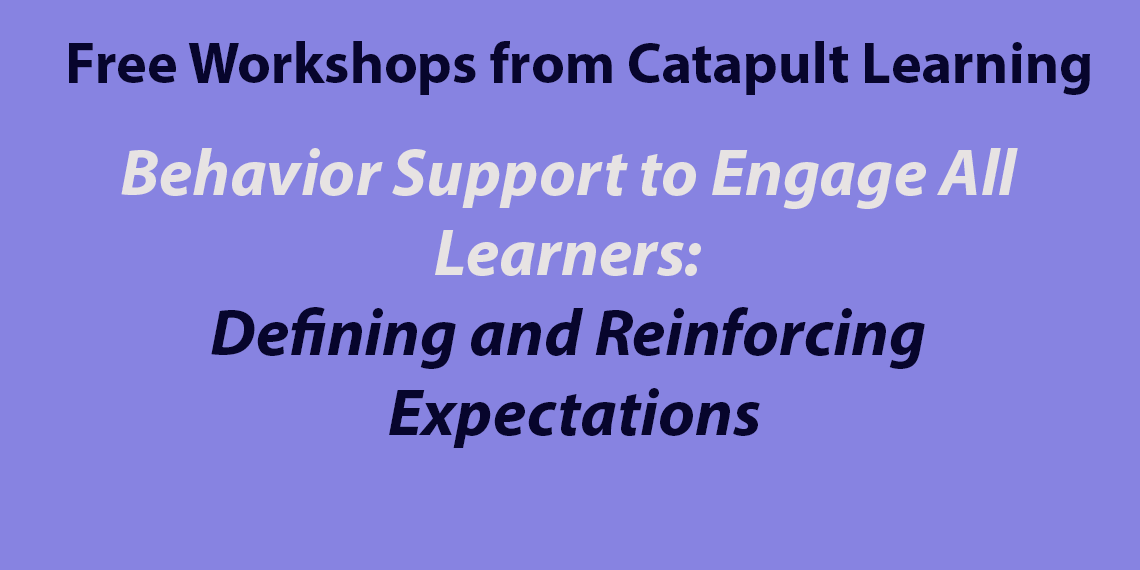 Below is an announcement of a group of webinar series Impact from a Distance that we are sharing with you. These webinars are being sponsored by Catapult Learning in the hope that you might find these relevant topics supportive during these unprecedented times. Feel free to share with your staffs and people in the field or anyone who you think it might be of value.
The webinar series run about 45-60 minutes and there is no charge. 
Impact From A Distance: Academic, Behavioral and Social Emotional Strategies for Students & Educators during COVID-19
For schools, these are unprecedented times. COVID-19 has, at least temporarily, completely changed education as we know it - for students, parents, teachers, support specialists, and administrators. We're all navigating uncharted waters, which is why it's more important than ever that school administrators, educators, and staff are equipped with all of the tools and resources they need to teach and support students and their families... especially in a virtual environment.
Our upcoming webinar series, Impact From A Distance, delivers valuable information on a variety of timely topics as we all traverse this new, virtual way of life. Upcoming sessions include:
Mitigating Learning Loss During the Coronavirus: What you can do now, over the summer, and to plan for the fall
May 28, 2020 - 3:00pm EST
Behavior Support to Engage All Learners: Defining and Reinforcing Expectations
June 11, 2020 - 3:00pm EST
The Importance of Social Emotional Learning During the Coronavirus Pandemic
June 25, 2020 - 3:00pm EST