Joint Teen Service Days with Habitat for Humanity of Greater LA - May 6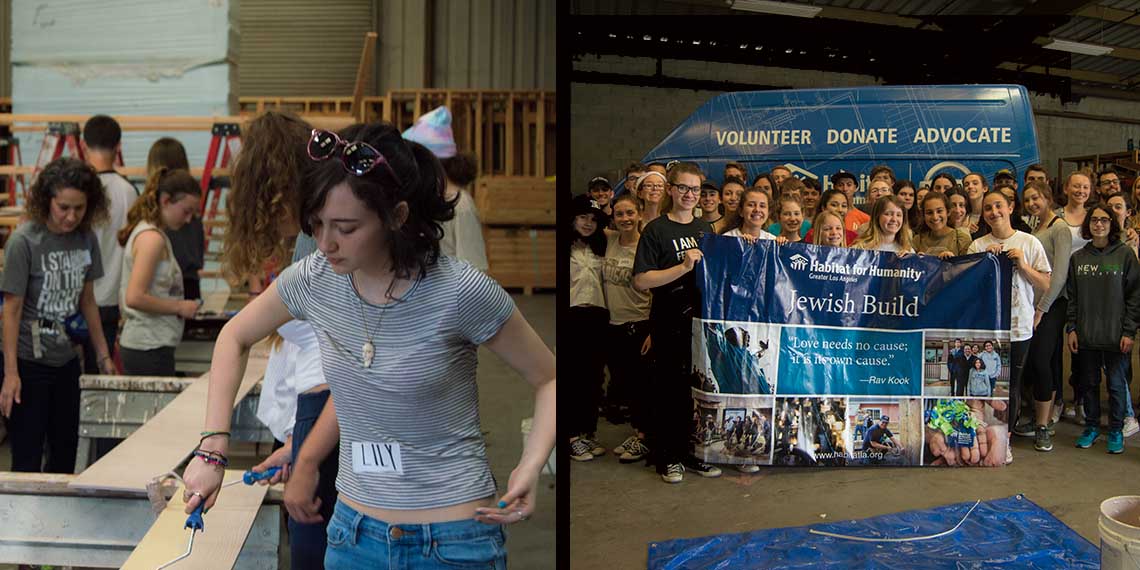 We invite all teen educators  to partner with us and plan one of three service projects (scheduled for March 4, 2018, May 6, 2018 and July 18, 2018) for your teens and teens from other programs across greater LA with Habitat for Humanity of Greater LA. For more information and to join us in partnering on one of these Teen Service days, please contact David Lewis, [email protected] or 323-761-8618.  The May 6th event is specifically for teens 16 and older.
* Los Angeles Jewish Teen Initiative's BJE Impact Jewish Service Learning Demonstration Days, provided by BJE:  Builders of Jewish Education, is a feature of the Janet and Jake Farber Teen Experiential Educator Network.  The LAJTI is co-funded by the Jewish Federation of Greater Los Angeles and the Jim Joseph Foundation, with seed funding provided by the Jewish Community Foundation of Los Angeles.