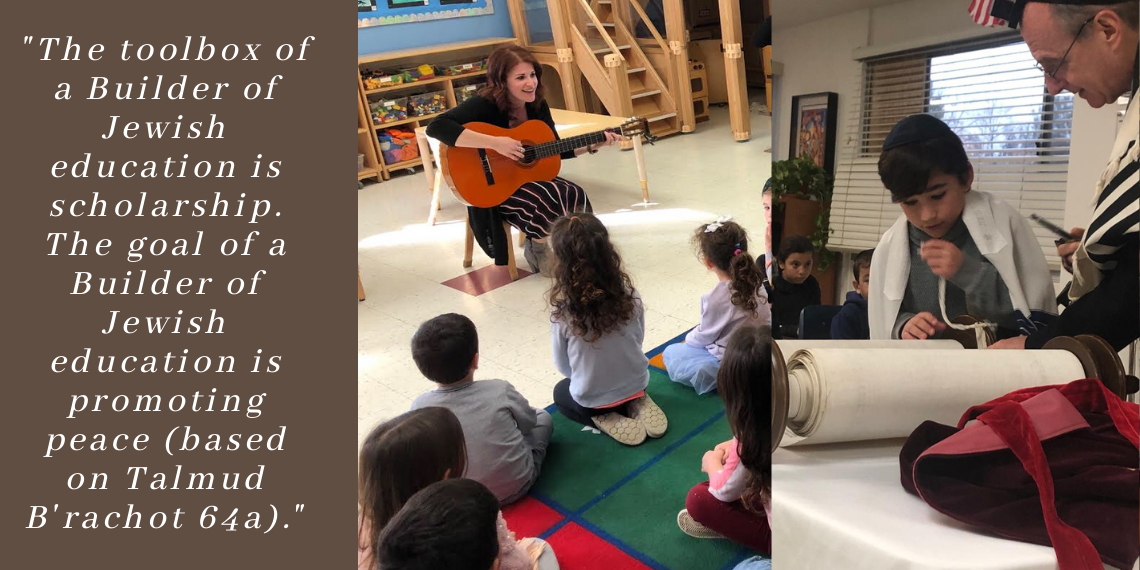 BJE Builders: Dr. Steven Lorch and Alisha Sela, Kadima Day School
By transmitting the Jewish tradition to a new generation, Kadima Day School seeks to transform received values, wisdom, and practices into the building blocks of lifelong Jewish meaning. We explicitly consider a love of Israel and the Jewish people, moral action, and social responsibility to be among the core dispositions and behaviors that are the hallmark of a Jewishly educated Kadima graduate.
The toolbox of a Builder of Jewish education is scholarship. The goal of a Builder of Jewish education is promoting peace (based on Talmud B'rachot 64a). Our educators combine these two qualities, a commitment to high-quality teaching and learning, and devotion to helping each of their students develop into a well-adjusted, kind, and collaborative person.
In the face of the pandemic, our teachers made an overnight transition from in-person learning to remote learning and subsequently refined their online teaching practices. We responded to parents' financial distress with creativity and compassion and scrambled to access newly available financial and material resources. We collected and analyzed survey data, learned from and with colleagues in other schools, and expanded our communication with various constituencies.
Dr. Steven Lorch is the Head of School and Alisha Sela is the Director of the Early Childhood Education Center at Kadima Day School.  Both are being recognized on February 5, 2021 at BJE's Out of the Box gala.