Let There Be Light!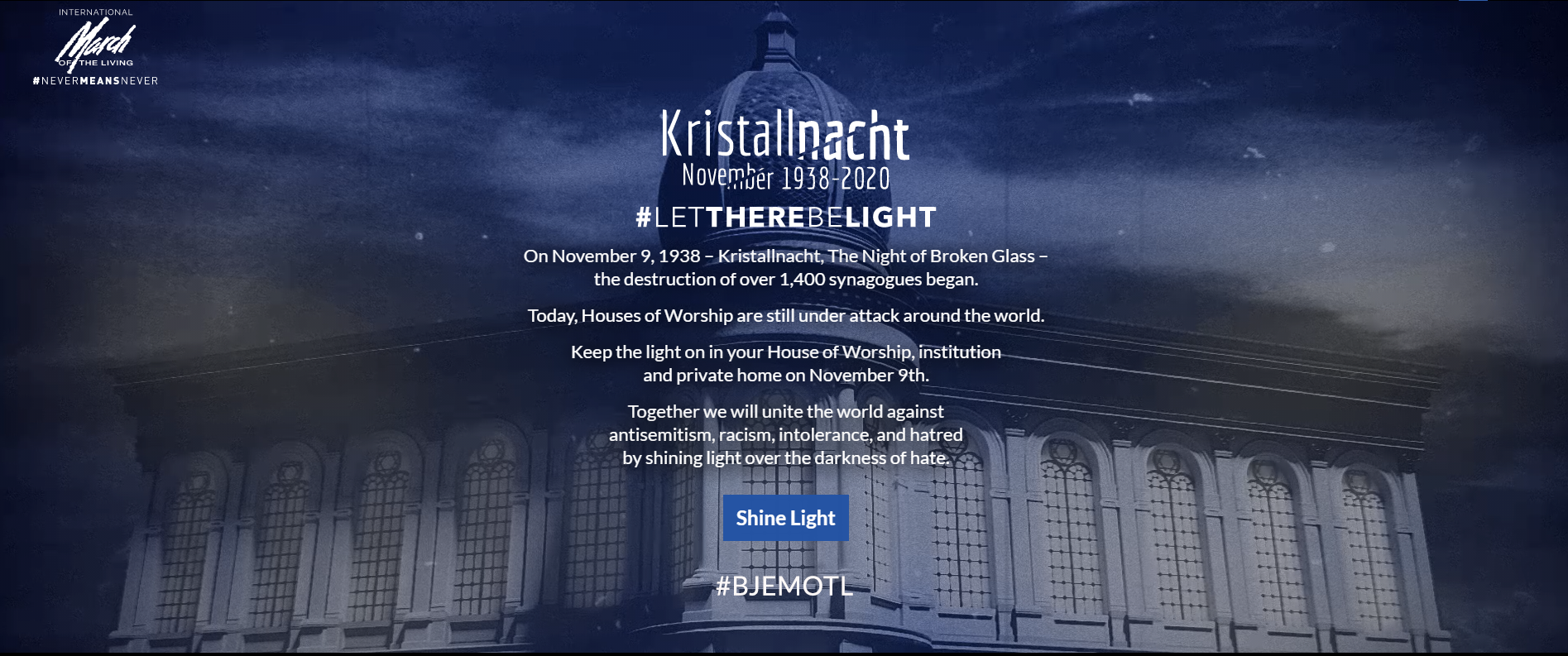 On November 9, 2020 join BJE March of the Living and the International March of the Living for a worldwide event in remembrance of Kristallnacht, and help shine light throughout the world.
Sign up  here
For those participating please use #BJEMOTL and #LETTHEREBELIGHT 
For further information contact Maya Aharon, Director of Experiential Education.